The men and women that work in the oil and gas industry work hard, do dangerous jobs and put their lives on the line. For many people, if you don't work in the industry, you don't realize how tough a job it is. It isn't all pump jacks and driving big trucks. It is doing this and more in extreme environments from hot to cold, wet to dry.
Red Wing Shoe Company has gone the extra step to pay tribute to these industrious men and women by letting them tell their stories of their careers in the oil and gas industry and others.
Eric's Story
Eric Neece is one of the story tellers featured on Red Wing Shoes' Wall of Honor. Eric got his start in the oil and gas industry but he is now a wind turbine tech. He tells a bit about the hardships he endured in the oilfield.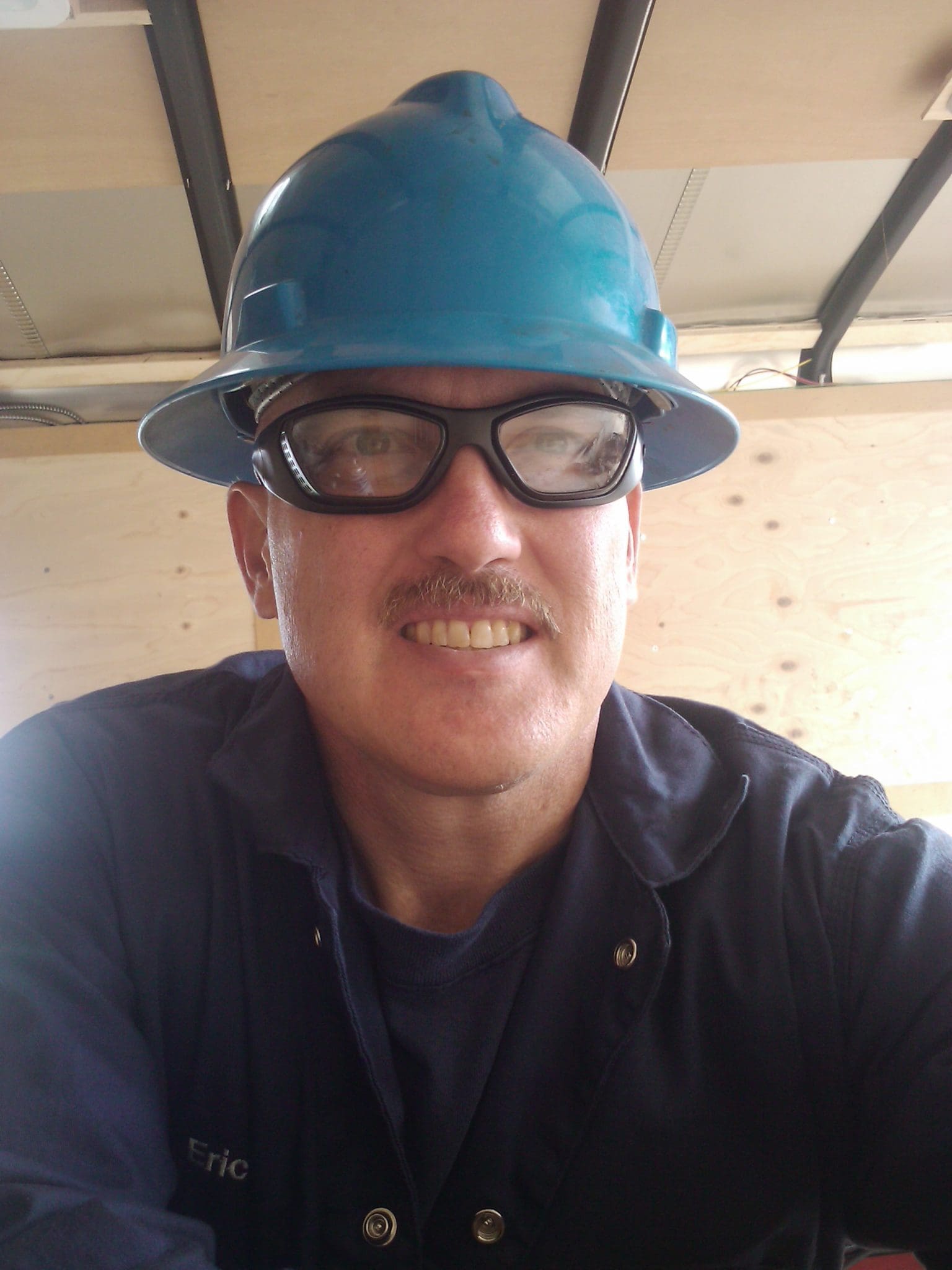 "After I got good at guiding a tool thousands of feet into the ground, I took my skills and saw the world. Twenty years into it, I got called to a rig in western Wyoming to help with pumping cement down a well to create a permanent hole to work from. For this job we were going to use a new reverse-circulating method."
After the 2014 industry downturn, Eric had been reassigned to working on wind turbines. He closed out his story by saying, "I am up 300 feet on a typical day. This is a challenge in itself and it's even harder when you have a fear of heights like me. But I do okay by never looking down and staying focused on the work."
Stories such as Eric's are great to share as they draw out the human spirit of these people and the jobs that they do. To learn more about why the company is taking this approach, we caught up with Dave Schneider, Chief Marketing Officer (CMO) for Red Wing Shoe Company, to gain some insight into the wall.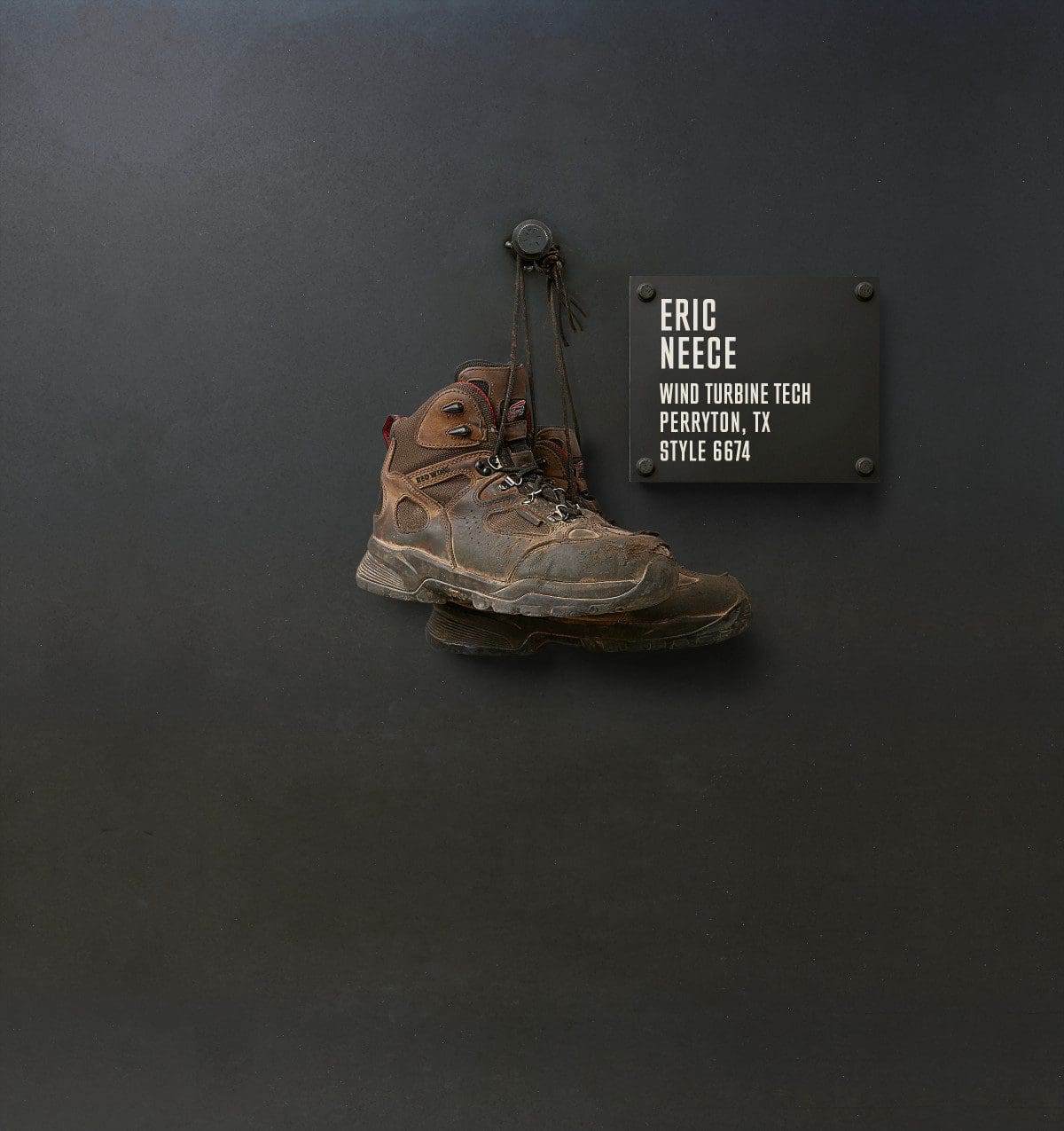 Eric Eissler: What was the reason to do the wall?
Dave Schneider: For decades, we have received letters, notes and emails from consumers wearing our boots that simply wanted to share the impact that our footwear had on their life. In so doing, these stories were re-counting the truly epic work that highly skilled tradespeople have accomplished while wearing our brand. It occurred to us that when taken in aggregate, the work of the skilled trades was rarely championed or celebrated and yet, without their efforts, the world around us as we know it would not exist. We wanted to create a forum for these stories to be exposed, celebrated and championed and thereby champion the work of the skilled trades, in all industries, including the oil and gas industry.
EE: How have the wall stories affected you personally, and the company as a whole?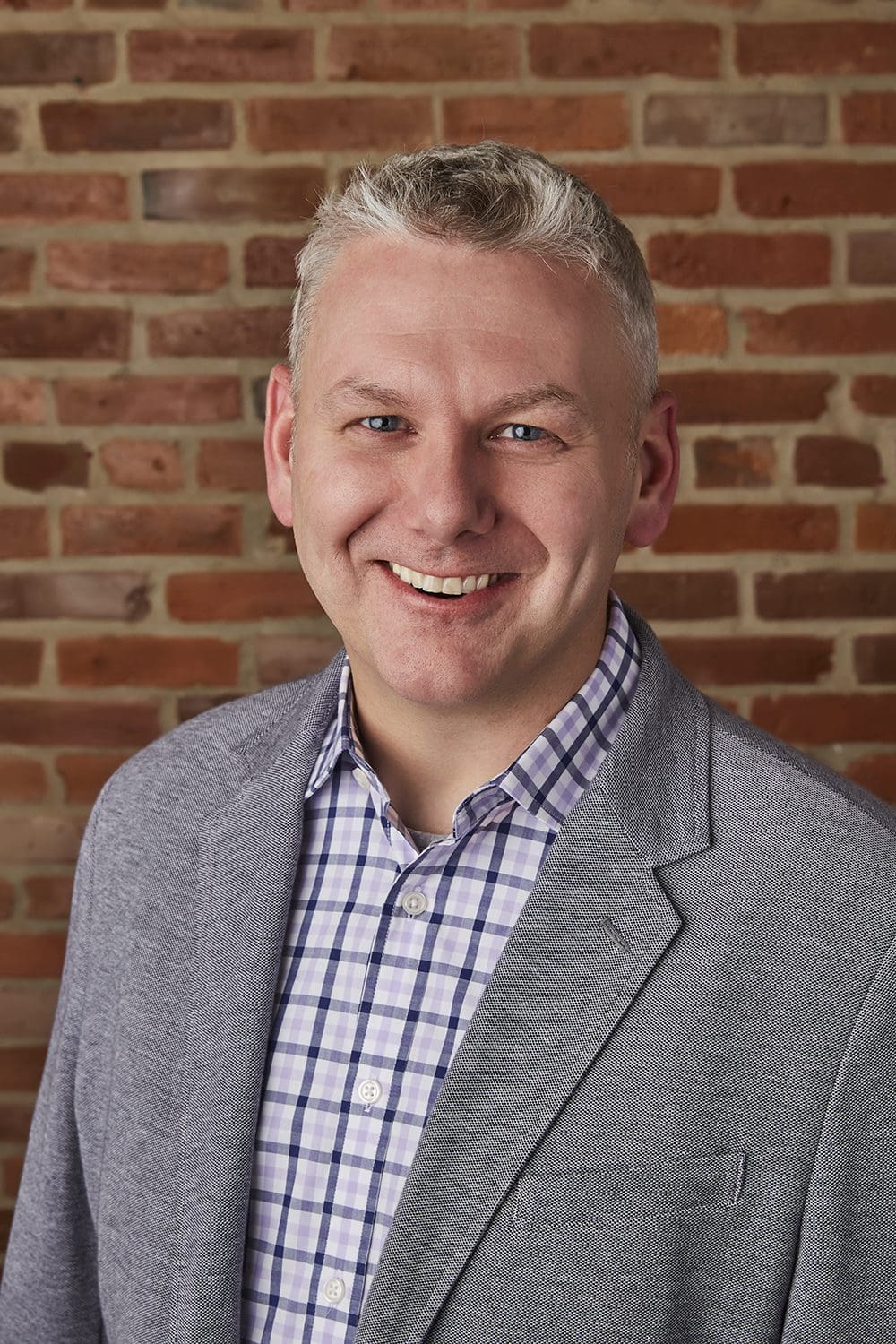 DS: The stories that have been received help us better understand the importance that consumers have for our brands and products. The fact is that we really do make a difference in people's lives, and the Wall of Honor has helped us to better understand that we aren't merely making footwear, we are making footwear that people highly regard and hold to very high standards. We have great pride in the boots that we make, but hearing these stories and building a wall to post them on has only fueled that pride further.
EE: Do you feel that bringing in such a strong human element opens up the company to the customer in a new way?
DS: I'm a firm believer that successful brands today are characterized by what they do, not merely by what they say. Celebrating and championing those consumers that have had truly remarkable experiences while wearing our brand helps us better understand how we can better serve their needs further in the future.
EE: How do you plan to implement this strategy moving forward?
DS: Our plan is that we will refresh the Wall of Honor on an annual basis as additional stories become known and recognized. As the word gets out about this shrine, we believe that we will be presented with even greater choice as to the stories that ought to be memorialized. That said, all stories will be captured within our website and archives as we go forward. Finally, while we believe there is great opportunity to celebrate the heroic efforts and accomplishments of the past, we feel that there is even greater opportunity to leverage this knowledge and experience to encourage potential next generation students to enter the trades.
Educate Younger Generations
As an addendum to Dave's point about the next generation, there is a shortage of skilled tradesmen out there. To keep America driving forward, we, the older generations, must educate our children that it is a true pleasure to work with your hands and build something you own.
Eissler, former editor-in- chief of Oil & Gas Engineering magazine, previously worked as an editor for Dubai-based The Oil & Gas Year Magazine.
3 Ways Technology is Going to Shape the Oil and Gas Industry
Free to Download Today
Oil and gas operations are commonly found in remote locations far from company headquarters. Now, it's possible to monitor pump operations, collate and analyze seismic data, and track employees around the world from almost anywhere. Whether employees are in the office or in the field, the internet and related applications enable a greater multidirectional flow of information – and control – than ever before.