Oil and gas companies bear a unique responsibility in providing the raw power all other companies need to function. When a disaster occurs, there is an outward ripple effect that significantly impacts numerous stakeholders. It is critical for oil and gas companies to maintain proper functioning even in the face…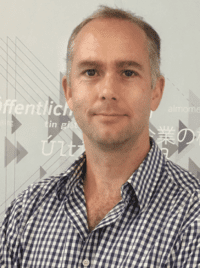 Tim Willis is Director, EMEA Corporate Security Sales for Dataminr, a technology platform that creates real-time, actionable breaking news alerts from public social media activity. Dataminr's powerful algorithms instantly transform all publicly available Twitter data and other public datasets into alerts that enable security, operations, financial & communications professionals to be alerted to critical information as events unfold. Prior to joining Dataminr, Tim spent over ten years in a variety of corporate security roles across Europe, Africa and the Middle East.
3 Ways Technology is Going to Shape the Oil and Gas Industry
Free to Download Today
Oil and gas operations are commonly found in remote locations far from company headquarters. Now, it's possible to monitor pump operations, collate and analyze seismic data, and track employees around the world from almost anywhere. Whether employees are in the office or in the field, the internet and related applications enable a greater multidirectional flow of information – and control – than ever before.