Servicing oilfield assets is a difficult process to master. Exploration and production companies experience peaks and troughs in demand as oil prices rise and fall. Marne Martin, President, IFS Service Management Business Unit, says that to be successful, oilfield contractors servicing their assets must be able to intelligently scale while…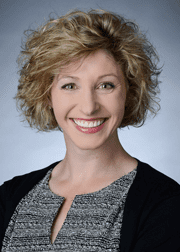 As both President of IFS Service Management and CEO of WorkWave, Marne's focus is to continue to elevate the strategic importance of service management to the success of the overall IFS business. Marne works strategically to ensure the entire portfolio of IFS's service management solutions provide customers with the business value they expect from a global industry leader in field service management (FSM).
Prior to IFS, Marne served as CEO and led the executive leadership team at ServicePower Plc., a field service management software company, where she transformed its go-to-market strategy and shifted its focus to SaaS and managed services revenue, increasing pipeline every year during her tenure. Prior to that, she served as CFO of Norcon, Plc., a UK-based telecom and defence consulting firm, where she grew the company from a business largely dominant in only the Middle East to one diversified across the US, Europe, the Middle East and Asia Pacific.
Martin is a winner of a number of awards including 2016 CEO Gamechanger of the Year (FSM) from ACQ 5 Global Awards and 2015 Field Service CEO of the Year from Executive Awards. When not working, Marne enjoys competing in dressage and supporting girls and women pursuing STEM careers.
3 Ways Technology is Going to Shape the Oil and Gas Industry
Free to Download Today
Oil and gas operations are commonly found in remote locations far from company headquarters. Now, it's possible to monitor pump operations, collate and analyze seismic data, and track employees around the world from almost anywhere. Whether employees are in the office or in the field, the internet and related applications enable a greater multidirectional flow of information – and control – than ever before.