Below is an interview with author Ellen Wald. The interview text has been left in tact, with only minor grammatical adjustments.
Tonae' Hamilton: What inspired you to write a book about the royal Saudi family?
Ellen Wald: I have been studying Saudi Arabia for 10 years now. When I was in grad school, I wrote a dissertation on American and British oil companies in the 1940s and 1950s. One of the companies I wrote about was Aramco and I studied the interactions between Americans and Saudi Arabians, especially with the Saudi royal family. I became fascinated with some of the stories such as one that is detailed in the book where a U.S. ambassador was requested by the royal prince to have a meeting. The family was taken to the royal tailor who had them outfitted in Saudi robes and national dress. They were presented with jewels and later brought into the royal palace. Stories were relished by the royal prince and the meeting between the ambassador and monarchs showcased how much the monarch had grown into a modern kingdom by the end of the 20th century.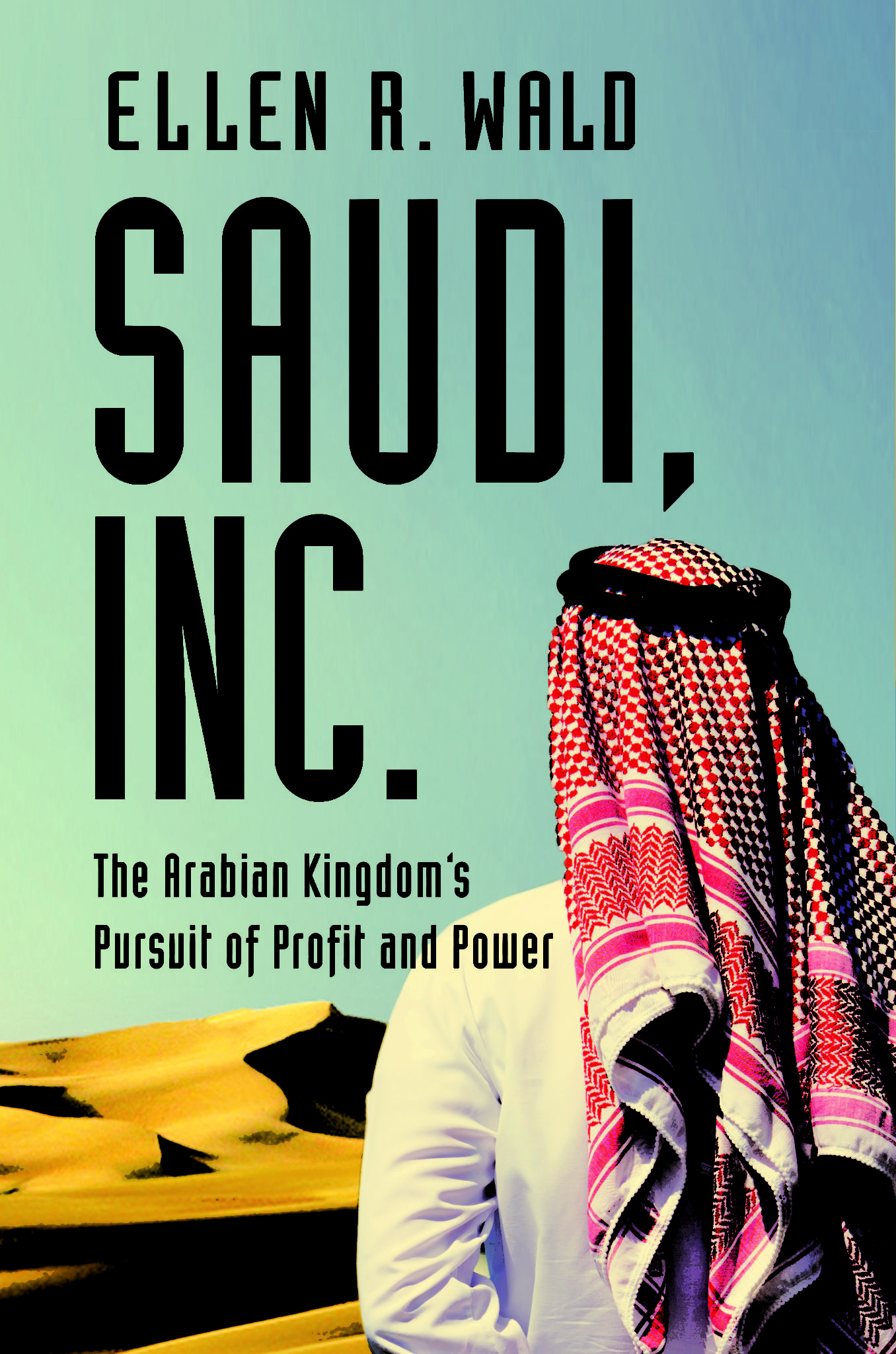 TS: In what way does the Aramco Oil empire affect the U.S.-Saudi relationship?
EW: Aramco is the Saudi national company and has deep roots in the U.S. It was originally a U.S. company. Chevron, Exxon, Mobil, and Texaco started the Aramco company to explore for oil in Saudi Arabia and produce that oil. The Aramco company was run with an American-style management. Today, all the Saudis involved in the oil company credit the American-style management and are proud of it.
The exchanges between the Americans and Saudis were peaceful and the Saudis acquired the company from Americans after several meetings and negotiations. They filled positions in the company with qualified professionals and Aramco today sees the importance of American heritage as it aided the success of Aramco.
Currently, Saudis running Aramco associate with American companies for different projects. The acquirement of a certain type of technology for an oil field near Kuwait was advanced through the expertise of Chevron. Chevron and Aramco worked together to bring the technology to Saudi Arabia and they have benefited greatly from it. There is even a subsidiary in the U.S. called Aramco Services, which is one of the largest subsidiaries in the U.S.
TH: Can you describe how the royal family and Aramco leadership run the oil business and the effect it has on Saudi Arabians?
EW: Aramco has always been given a lot of independence. Aramco was always left alone and unimpeded. No one bothered Aramco as it had its own set of rules and was modeled as an American town. As Saudis began to buy it out, the Saudi government sought to gain more control and wanted the Saudi finance ministry to oversee Aramco's finances and assets. However, CEO Ali Amini did not want that to happen and wanted the company to grow and become profitable. He wanted it to be independent and convinced the king to allow Aramco to remain in control of itself.
From that point, Aramco continued to control its own finances and paid the Saudi government in taxes and royalties similar to how it operated when it was a U.S. company. Aramco may very well be the most profitable company because they are able to produce oil at a low cost. They've always had enough money on their own for global expansion, have never needed loans, and have always been self sufficient. That has enabled them to be very profitable and successful at what they do.
TH: What sets Aramco apart from other major oil companies in the world? Are there any ways they are similar?
EW: What makes Aramco different is that they are a nationally-owned company but are not run by the government. It is run by professionals educated by the company. A couple years down the line, with Aramco continuing to lead in the oil industry, Amini wanted to retire but instead was appointed as the oil minister by the king. He professionalized the oil ministry and affiliated Saudis with OPEC (An intergovernmental organization for petroleum exportation).
Often, the government appoints oil officials, but with Aramco, the company has sole control, is more privatized, and pays taxes. Aramco is similar to international companies in that they are now involved in upstream and downstream assets and refining. Before, Aramco was not interested in refining and only focused on oil and exportation. They have expanded massively in refineries like companies in the U.S. However, Saudis are far behind other companies in downstream assets, even with its massive oil reserves.
TH: Aramco is undergoing a transformation program to become the world's leading integrated energy and chemicals company by 2020. What does this mean for other oil companies and the Saudi-U.S. relationship?
EW: Aramco is going to be looking to partner with Dow Chemicals and possibly other chemical companies. They were interested in petrochemicals and intertwining with other energy companies, especially U.S. companies. They are doing business with Pentofrost currently and are looking to partner with other leaders in this industry. They are also looking to expand refineries in India and work with Indian companies. Aramco is also considering partnering with other Asian countries, such as China. When businesses work together, you see more cooperation in various areas. Currently, Saudi Arabia's relationships with other countries, in regards to Aramco, are being positively affected.
TH: Besides the transformation program that Aramco is planning to implement, are there other new programs that the oil business has been working on?
EW: They are also working on developing nanotechnology that can work in oil reservoirs to provide more info on the reservoirs. They are hoping that the technology will increase the recovery rate of oil and make the reservoirs more productive.
TH: Saudi Arabia and Iran have long been rivals. How does the Saudi oil business impact their relationship and does it emerge Saudi Arabia as the victor in this ongoing power struggle?
EW: They definitely have been rivals. However, one of the interesting things is that political rivals tend to put those rivalries aside when they are dealing with each other in the oil business. Look at OPEC. Saudis and Iranians are able to find common ground when working on OPEC ventures and oil-related matters. They see the oil industry as profitable and tend to put aside political policy. Though they are willing to work together on oil policies, they still struggle on other political aspects.
There have been terrible issues in the past. For example, during the Iraq War involving political and oil issues. Today, however, we see more corporations and oil ministers bring their politics with them into OPEC. At OPEC, they are able to reach agreements on what is fair for the oil market. They are ultimately united on the fact that they want to gain profit through the oil industry, even if they don't have the same ideas for how to achieve that profit.
TH: With Aramco making plans to transform the oil business, what does it mean for its current leadership and operation, or do you believe the operation of the business will continue to stay the same?
EW: More recently, the leadership is being a lot more active with issues concerning Aramco. At first, the royals were more passive in getting involved with issues. Ali Amini once went to a meeting with the king in Riyadh and originally thought the meeting was about the mosques. The king, however, wanted to know about the oil company, but Amini assured him not to worry about it. The royal family has more interest these days in the company, making changes to the tax structure of Aramco and deciding to make Aramco public, which is definitely more involvement than we've seen in the past. What does it mean for the company? Not sure, but the professionals of the company surely know how to handle this matter strategically.
TH: With Aramco's IPO on the horizon, what impact would this have on foreign policy and capital markets?
EW: The Aramco IPO wis sure to be the largest IPO ever. It could be valued from $1-2 trillion. Such a large IPO can have a huge effect on markets. Even if the IPO is 5 pecent, it is still a huge amount and you don't want to overwhelm a particular market. They are considering doing the IPO in the Saudi stock exchange market. Again, you don't want one particular company to overwhelm the market. The NY stock exchange, for example, is the largest market in the world, but even that market has experienced crashing. Imagine what a large IPO would do to a smaller stock market. They've reportedly raised 100 billion dollars so far for their IPO. The crown prince has indicated putting that money into the Saudi public investment fund, which is a lot of money to put into investments.
With that amount of money, they can greatly impact global markets. They have considered holding that amount in a reserve which they plan to model after a Norway investment fund. I don't think there will be an effect on foreign policy besides the effect on Aramco's share price. Of course, the share price will most likely be negatively affected which can shake the Middle East.
TH: What do you hope for readers to understand or learn after reading your book?
EW: I want them to understand that the Americans that dealt with Saudis from the 1930s to the 1990s thought they were uneducated or unprepared. Those Americans thought less of them, but I want people to understand that is not true. Saudis are very strategic and sophisticated and their oil endeavors are vast and far reaching. They crafted their oil industry plans in a way to ensure that the kingdom and oil company will be profitable in the long run. Their long term vision is very well thought out and the oil industry has brought them up to level of a modern country. The Saudis always had that vision in mind and when they dealt with Americans, they used the advantages they had to get the best out of deals and negotiations with the aim of securing profit and power for generations to come.
Tonae' Hamilton has been a contributor and associate editor to the magazine for two years. She has been writing professionally for almost four years. In her free time, Tonae' likes to spend time with her three pets, cook, and binge-watch Netflix shows. Tonae' has a Bachelor of Arts in Communication from McDaniel College.
3 Ways Technology is Going to Shape the Oil and Gas Industry
Free to Download Today
Oil and gas operations are commonly found in remote locations far from company headquarters. Now, it's possible to monitor pump operations, collate and analyze seismic data, and track employees around the world from almost anywhere. Whether employees are in the office or in the field, the internet and related applications enable a greater multidirectional flow of information – and control – than ever before.