Over the last twelve to twenty-four months, it seems as though topics such as autonomous driving and ELD mandates have flooded the news headlines for the fleet transportation industry. And deservedly so, these are no doubt topical, important issues. However, in running your fleet day-to-day, understanding the evolution of M&R…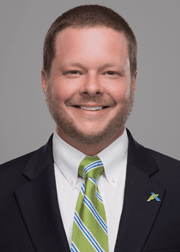 Matt Hendrix, CTP is the Senior Director of Fleet Services at Fleet Advantage, which just recently unveiled its ATLAAS Unified fleet management software with key M&R performance metrics and tracking. Matt has over 20 years of mechanical, operational and fleet management experience and provides fleet monitoring, technical expertise and oversees compliance for Fleet Advantage clients.
3 Ways Technology is Going to Shape the Oil and Gas Industry
Free to Download Today
Oil and gas operations are commonly found in remote locations far from company headquarters. Now, it's possible to monitor pump operations, collate and analyze seismic data, and track employees around the world from almost anywhere. Whether employees are in the office or in the field, the internet and related applications enable a greater multidirectional flow of information – and control – than ever before.