Several methods exist for the installation of rigid subsea pipelines. Some of the better-known ones include: S-Lay, J-Lay, Reel Lay, Surface Tow, Below Surface Tow, Bottom Tow, Bottom Pull, Control Depth Tow Method, Horizontal Directional Drilling and Push-Pull Method. Of all the methods for pipeline installation, the Reel-Lay method is…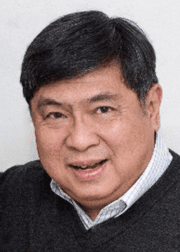 Dr. Eng-Bin Ng has over four decades of experience in subsea pipeline design and installation and is an experienced and well-regarded industry professional. He has worked for Consultants, Contractors and Operators, and has held design, field, project and managerial appointments. He is a Chartered and Professional Engineer with qualifications in Engineering, Business and Law. He is also the author of the book "Subsea Rigid Pipelines – Methods of Installation".
3 Ways Technology is Going to Shape the Oil and Gas Industry
Free to Download Today
Oil and gas operations are commonly found in remote locations far from company headquarters. Now, it's possible to monitor pump operations, collate and analyze seismic data, and track employees around the world from almost anywhere. Whether employees are in the office or in the field, the internet and related applications enable a greater multidirectional flow of information – and control – than ever before.