Many energy companies have embarked on significant digital transformation projects utilizing emerging technologies such as big data, cloud, mobile, APIs (Application Program Interfaces), natural language processing, machine learning and RPA (Robotic Process Automation) to reduce costs and streamline operations. In a recent discussion with an organization contemplating a major RPA…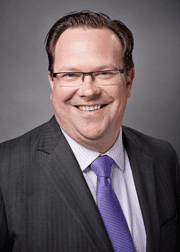 Steven Bradford is a Managing Director with Opportune's Process & Technology practice. He has over 23 years of leadership experience in business transformation, systems/technology implementation, business process and controls improvement. His primary focus has been on the application of technology to improve the end-to-end trading/commercial and risk management functions, improving operational efficiency and enabling better commercial/business decision-making through improved processes and data. He has delivered major programs and business transformation initiatives for several clients, including global integrated oil companies and independent U.S. refiners/marketers. Prior to joining Opportune, Steven was a Partner at Accenture within their U.S. Energy Practice and then served as a Principal at KPMG within the Commodity/Energy Risk Management Group. Steven has a B.S. degree in Industrial Engineering from Purdue University.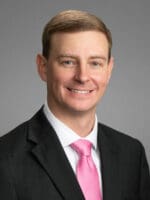 Kent Landrum, Managing Director in Opportune LLP's Process & Technology practice who leads the firm's Downstream Sector, has 20 years of diversified information technology experience with an emphasis on solution delivery for the energy industry. Kent has a proven track record of managing full life cycle software implementation projects for downstream and utilities companies, including ERP, ETRM, BI, MDM, and CRM. Prior to rejoining Opportune, he served as a Vice President & Chief Information Officer for CPS Energy. Kent holds a B.S. degree in Computer Science and Economics from Trinity University and a master's degree in Organizational Development from the University of the Incarnate Word.
3 Ways Technology is Going to Shape the Oil and Gas Industry
Free to Download Today
Oil and gas operations are commonly found in remote locations far from company headquarters. Now, it's possible to monitor pump operations, collate and analyze seismic data, and track employees around the world from almost anywhere. Whether employees are in the office or in the field, the internet and related applications enable a greater multidirectional flow of information – and control – than ever before.