In November 2016, a jury in Pecos, Texas, delivered a $146 million verdict on behalf of my client, Mesa Petroleum Partners, run by the legendary Texas oilman T. Boone Pickens. It should have been the end of a hard-fought legal battle that had already taken too long and taken too…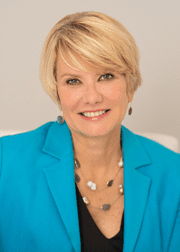 Chrysta Castañeda, the founding partner of Dallas' The Castañeda Firm, is a commercial litigator focusing on oil and gas litigation. Named an "Elite Trial Lawyer" by The National Law Journal, Chrysta is also the co-author of "The Last Trial of T. Boone Pickens," which depicts the multi-year battle that resulted in one of the biggest U.S. verdicts of the year. She is a candidate in the Democratic Primary for the Texas Railroad Commission.
3 Ways Technology is Going to Shape the Oil and Gas Industry
Free to Download Today
Oil and gas operations are commonly found in remote locations far from company headquarters. Now, it's possible to monitor pump operations, collate and analyze seismic data, and track employees around the world from almost anywhere. Whether employees are in the office or in the field, the internet and related applications enable a greater multidirectional flow of information – and control – than ever before.