For years, the option to sell your oil and gas property was to bring it to auction. The mentality is that with more bidders, the better price you receive for your property. Also, the auction company marketed the auction, so all you had to do was bring the information about…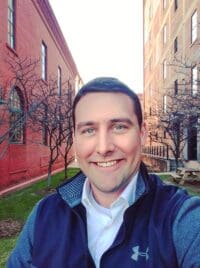 Josh Robbins is currently the Chief Executive Officer of Beachwood Marketing. He has consulted and provided solutions for several industries, however, the majority of his consulting solutions have been in manufacturing, energy and oil and gas. Mr. Robbins has over 15 years of excellent project leadership in business development and is experienced in all aspects of oil and gas acquisitions and divestitures. He has extensive business relationships with a demonstrated ability to conduct executive level negotiations. He has developed sustainable solutions, successfully marketing oil and natural gas properties cost-effectively and efficiently. Beachwood strives to partner with top tier oil and gas firms to find off-market deals that provide maximum benefit to their corporate acquisition strategy. At Beachwood, Mr. Robbins manages the corporate branding, senior staff, and the Beachwood Strategic Consulting Group, including sales strategy development for all of the Beachwood clients. Josh has been featured in numerous trade magazines as he is an accomplished writer and speaker on the acquisition and divestment market. He writes a bi-monthly acquisition and divestiture column for Oilman Magazine that has a social reach of an estimated 145,200 views per issue. The best way to reach Mr. Robbins is through email.
3 Ways Technology is Going to Shape the Oil and Gas Industry
Free to Download Today
Oil and gas operations are commonly found in remote locations far from company headquarters. Now, it's possible to monitor pump operations, collate and analyze seismic data, and track employees around the world from almost anywhere. Whether employees are in the office or in the field, the internet and related applications enable a greater multidirectional flow of information – and control – than ever before.