Some of the very first barrels of crude oil produced in this country were transported in a system designed to move crude from Western Pennsylvania to markets on the East Coast. Then, as now, more efficient methods of transportation were eventually developed and deployed. However, rail transportation has always played…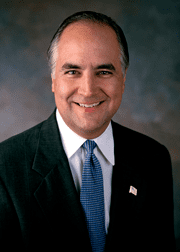 Mr. Howell is Chairman of Lodestar Logistics Corporation, a Houston-based provider of logistics and supply chain operations and advisory services, and Founder and President of Lodestar Energy Group, a developer of logistics infrastructure projects. A native of San Antonio, Texas, Mr. Howell began his career with Howell Corporation, a closely held, NYSE listed, diversified energy company in Houston, Texas. Mr. Howell held positions including Crude Oil Acquisition Manager for the Gulf Coast, and Vice President, Transportation. Mr. Howell was responsible for all field operations in the gathering and movement of crude oil for the Company. In 1989, he became President, Howell Transportation Services, Inc., coordinating all crude oil and refined products distribution operations for the Company. In 1996, Mr. Howell founded Lodestar Logistics Corporation, purchased Howell Transportation Services, and began developing a range of logistics services benefiting the stakeholders involved in industrial products transportation. In 2015, Mr. Howell founded Lodestar Energy Group to pursue the development of logistics infrastructure projects in support of the extraction and petrochemical industries. Mr. Howell holds a BBA degree from The University of Texas at Austin and a MBA from the University of Houston.
3 Ways Technology is Going to Shape the Oil and Gas Industry
Free to Download Today
Oil and gas operations are commonly found in remote locations far from company headquarters. Now, it's possible to monitor pump operations, collate and analyze seismic data, and track employees around the world from almost anywhere. Whether employees are in the office or in the field, the internet and related applications enable a greater multidirectional flow of information – and control – than ever before.