Each year, an array of industry analysts makes its predictions on the specific directions the oil and gas industry could be heading in the coming months. However, it's fair to say that a detrimental global pandemic was not factored into any of those calculations. We know that oil is the…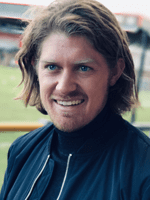 Henry Berry is a director at Tristone Holdings, an energy company based in the U.K. with a primary focus in the U.S. It finds, develops and produces essential sources of energy and its portfolio includes high-quality conventional oil and natural gas assets in the top U.S. onshore plays. Currently, it is raising capital to acquire and expand its energy base, specifically in the oil and gas sector. For more information visit tristoneholdings.com. 
3 Ways Technology is Going to Shape the Oil and Gas Industry
Free to Download Today
Oil and gas operations are commonly found in remote locations far from company headquarters. Now, it's possible to monitor pump operations, collate and analyze seismic data, and track employees around the world from almost anywhere. Whether employees are in the office or in the field, the internet and related applications enable a greater multidirectional flow of information – and control – than ever before.