On October 21, 2019, I had the honor of serving as a keynote speaker at the Oklahoma Academy's Town Hall Meeting at the WinStar Convention Center. The theme of the conference was Oklahoma Energy: Optimizing Our Resources for the Future. My topic was "The Digital Transformation: From the Whiteboard to the Boardroom."
The Oklahoma Academy is a statewide nonprofit, nonpartisan, membership organization founded by Governor Henry Bellmon to bring public attention to policy issues, provide objective, thorough research and act as a catalyst for positive change.
After his first term as governor, Bellmon knew there was a need for open, nonpartisan dialogue in the young state. He sought to create a public policy organization that was independent, nonpartisan and inclusive. The purpose of which was to provide citizens the opportunity to participate in a truly democratic process designed to shape the future of Oklahoma. To this day, The Oklahoma Academy upholds Bellmon's vision and the organization's long-standing reputation as the state's premier citizen-based organization for nonpartisan public policy development.
The Academy Process identifies areas of need and problems facing Oklahoma, conducts research on identified critical issues, and develops long range goals, consensus recommendations, and agendas for action.
Through the Town Hall Conference Process, citizens are given the opportunity to honestly and openly discuss the issues, determine the solutions, and collaborate to develop public policies that they believe will achieve the greatest good. Then, the attendees are empowered to lobby their legislators and other policy makers about the proposed policies.
The Academy has covered a wide range of topics, including education, small business development and government structure.
From its inception in 1967 to its revitalization in 1985 to its adoption of the Town Hall process in 2001, The Oklahoma Academy has maintained its relevance in raising awareness and shaping public policy in Oklahoma. Thanks to Henry Bellmon for initiating The Academy. I especially thank then Governor Henry Bellmon for inspiring me and appointing me as a university regent in 1988.
One major challenge that the energy industry is facing and will be facing for several years ahead is the digital transformation. What will the digital transformation look like? With the ever-changing landscape of digital (blockchain, internet of things, robotics, artificial intelligence, supply chain, etc.), decisions will have to be made, which means proper data, research and analysis will have to be achieved.
Other topics that were addressed at the conference included a short-term energy outlook, the case for LNG, wind farming, the state of the U.S. solar industry, and many other subjects.
Thanks to Craig Knutson for summarizing my book, America Needs America's Energy, by stating "One of the annoying things about believing in free will and individual responsibility is the difficulty of finding someone to blame your problems on. And when you do find someone, it's remarkable how often his picture turns up on your driver's license! Thanks, Mark, for the challenge. All Town Hall attendees should consider Mark's suggestion of striving for energy efficiency and environmental preservation."
Join our effort by visiting Facebook: National Energy Talk. America needs America's energy!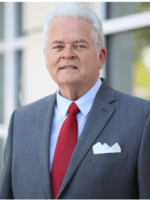 Mark A. Stansberry, Chairman of The GTD Group, is an award-winning author, columnist, film and music producer, radio talk show host and 2009 Western Oklahoma Hall of Fame inductee. Stansberry has written five energy-related books. He has been active in the oil and gas industry for over 44 years, having served as CEO/President of Moore-Stansberry, Inc., and The Oklahoma Royalty Company. He has served as Chairman of the Board of Regents of the Regional University System of Oklahoma, Chairman 2016-2017 of the Gaylord-Pickens Museum/Oklahoma Hall of Fame Board of Directors, Lifetime Trustee of Oklahoma Christian University, and Board Emeritus of the Oklahoma Governor's International Team. He has served on several public and private boards. 
3 Ways Technology is Going to Shape the Oil and Gas Industry
Free to Download Today
Oil and gas operations are commonly found in remote locations far from company headquarters. Now, it's possible to monitor pump operations, collate and analyze seismic data, and track employees around the world from almost anywhere. Whether employees are in the office or in the field, the internet and related applications enable a greater multidirectional flow of information – and control – than ever before.