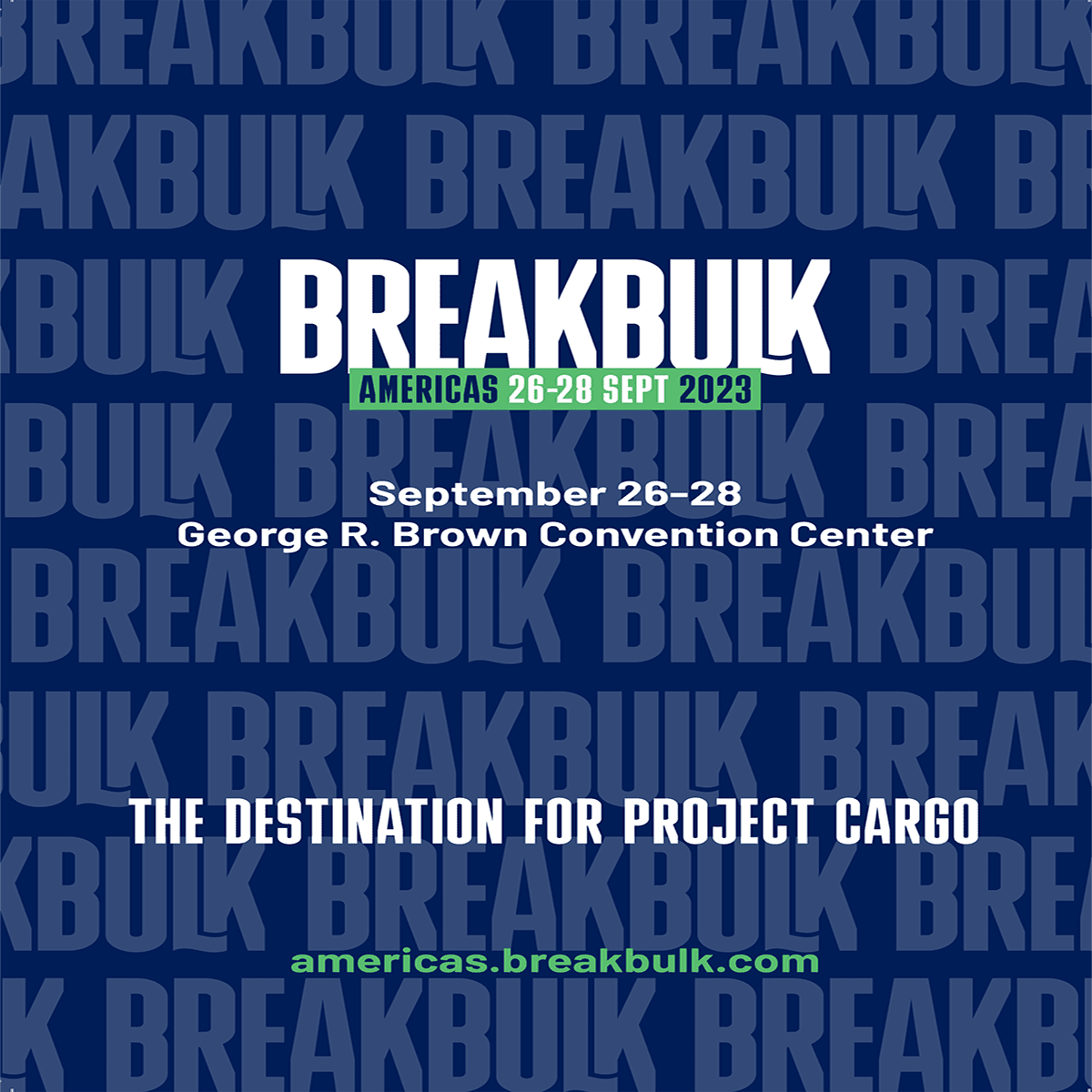 Breakbulk Americas 2023
THE REGION'S LARGEST TRADE EVENT FOR THE PROJECT CARGO AND BREAKBULK INDUSTRY
Breakbulk Americas is the event for all those involved in the project cargo and breakbulk industry. Focused on companies and projects from Canada down to the tip of Argentina and the Caribbean, this is the place to expand your operations in one of the most promising regions of the world.
THE WORLD'S HUB FOR OIL AND GASDue to its Houston location, the world's hub for oil and gas, Breakbulk Americas attracts the biggest oil & gas companies, as well as many of the top-ranked global engineering, procurement, and construction firms who attend the event to network with one another and find new supply chain partners. In fact, more shippers attend Breakbulk Americas than any other Breakbulk event.
GROW YOUR BUSINESSIn addition to meeting more than 200 exhibitors, you'll find a full conference agenda featuring industry leaders, including shippers, global project forwarders, leading carriers, and more. You will hear perspectives and lessons learned from major project participants, information that you won't find anywhere else. If you're looking to expand your business throughout the region, Breakbulk Americas is the place to come in September.
WHAT YOU MISSED AT BREAKBULK AMERICAS 2022
WOMEN IN BREAKBULK
We hosted a breakfast event to support women to make more connections with female colleagues on the opening morning of Breakbulk Americas and have the opportunity to meet up during the event.
CHARITY GOLF TOURNAMENT
We ran a golf tournament to raise money to support the Maritime Workers Emergency Medical Fund's mission to provide financial assistance and support to maritime families during times of medical crisis.
THE 2022 EVENT AGENDACheck out the sessions that took place at Breakbulk Americas 2022 with speakers from Maersk, Bechtel, Fluor Corporation, and our special speaker, multi-Emmy nominated actor John Ratzenberger.
3 Ways Technology is Going to Shape the Oil and Gas Industry
Free to Download Today
Oil and gas operations are commonly found in remote locations far from company headquarters. Now, it's possible to monitor pump operations, collate and analyze seismic data, and track employees around the world from almost anywhere. Whether employees are in the office or in the field, the internet and related applications enable a greater multidirectional flow of information – and control – than ever before.