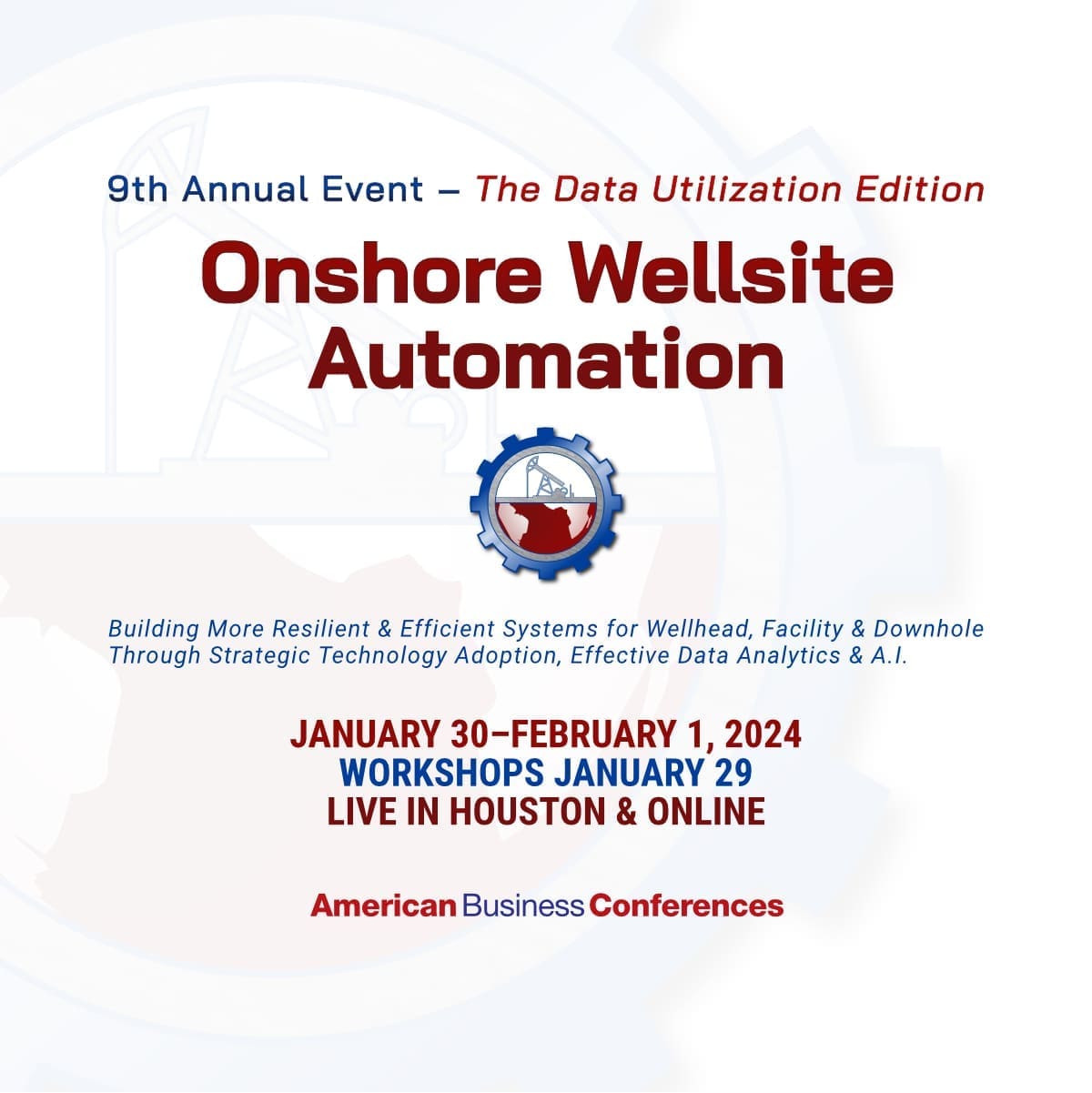 Date
Jan 30 2024
- Feb 01 2024
Onshore Wellsite Automation Congress
For onshore oil and gas enterprises, the pursuit of substantial returns from wellsite automation investments hinges on a crucial factor: mastering the art of data utilization. Much like a conductor harmonizing a symphony, your data sources possess the potential to amplify strategies, yet they often operate disjointedly.
The 2024 Onshore Wellsite Automation Congress theme paints a vivid picture of a world where divergent data sources converge to illuminate insights and optimize decisions. Our central focus centers on unlocking the latent power within diverse data sets, transforming it into actionable intelligence. From optimizing digital workflows to seamlessly integrating hardware and software, effective data utilization is interwoven into the entire three-day agenda.
Held in Houston as a live conference and exhibition on January 30, Janury 31 and February 1, 2024, senior automation VPs and operational EVPs who oversee technology implementation and their teams should attend to stay abreast of the latest technological applications and operational implementations for wellsite automation, as well as the almost weekly influx of new innovations.
With numerous companies diving into further expanding automation, some pushing the boundaries by automating wellhead operations, optimizing well pad valves, and exploring the potential of downhole devices to extend mature well productivity and others delving into the realm of land-based robotics, seeking to replace human tasks with automated precision, this Congress has alot of new ground to cover.
3 Ways Technology is Going to Shape the Oil and Gas Industry
Free to Download Today
Oil and gas operations are commonly found in remote locations far from company headquarters. Now, it's possible to monitor pump operations, collate and analyze seismic data, and track employees around the world from almost anywhere. Whether employees are in the office or in the field, the internet and related applications enable a greater multidirectional flow of information – and control – than ever before.