Interview: Chris Boswell, CEO and co-founder, EcoStim Energy Solutions
Boswell talks about working with energy endeavors in Argentina and South America.  He also explains why global business will be relevant in today's local economy in the next several years.
With more than 28 years of executive management experience in the oilfield-services industry, Boswell has helped grow numerous successful businesses. As the CFO of Petroleum Geo-Services, he helped expand PGS' operations into new international markets and secured over $3 billion in capital to facilitate the company's rapid growth—including greater than 30 percent market share in the global marine seismic market while growing revenues to over $1 billion. He also completed over $1 billion in mergers and acquisitions and listed the Company's shares on the New York Stock Exchange.
Following PGS, Boswell co-founded Particle Drilling Technologies and completed a reverse merger IPO and secured over $35 million in capital to test the Company's patented technology. During his term as the Co-founder and CFO, he successfully listed the Company's shares on the NASDAQ Stock Exchange and generated a research following with such names as RBC Capital Markets & Morgan Keegan.
Following Particle Drilling Technologies, Mr. Boswell took on a turnaround project at a Kleiner Perkins portfolio company, Neos Geo-Solutions. During his term there as CFO, he helped recruit a new CEO and secure $60 million in secondary financing, which included investors such as Bill Gates. He also worked closely with Carlos Fernandez to negotiate a major contract with ExxonMobil in Argentina, a key development in the Company's successful turnaround.
Boswell is a 1985 graduate of the University of Texas at Austin.
EcoStim Energy Solutions has assembled a team of industry professionals with over 100 years of combined experience in oilfield service, including key executives with a particular emphasis on the hydraulic fracturing business. We are currently establishing operational strongholds in Argentina, Colombia and Mexico.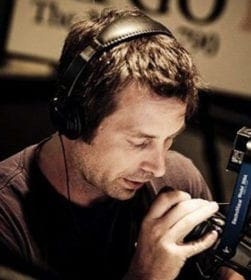 Jason Spiess is a multimedia journalist, entrepreneur and content consultant. Spiess has over 25 years of media experience in broadcasting, journalism, reporting and principal ownership in media companies.  (Over 30 years experience if you count his adolescent years as a newspaper delivery boy learning the importance and logistics of daily distribution and monthly door-to-door bill collecting.) Spiess has worked in the areas of oil and gas, UAS and precision agriculture, health care, cannabis, agriculture, real estate, government affairs and economic development. Spiess is the host of two radio programs, Building the Bakken and Coffee & Capitalism, and three specialty programs, MonDak OilField Review, Corporate Ink and UnStuck, that carry a radio network that spans five states and two countries. Spiess is a North Dakota native and graduated from North Dakota State University.