India indicates that it look into commercial considerations and related factors to determine the value of oil imports from any country,  as the United States has issued a warning to the countries against buying oil from Venezuela.
India's Ministry of External Affairs (MEA) has issued a statement which does not submit to the United States strategy to isolate the Bolivarian country.
India's Ministry of Foreign Affairs spokesman, Mr. Raveesh Kumar, said Thursday (February 14, 2019) that the country (India) will keep on doing business with Venezuela on the basis of purely economic considerations.
While briefing the media person in New Delhi on February 14, 2019, Raveesh Kumar said,  "Venezuela is the chair of OPEC and GECF. We don't have any barter system with Venezuela; commercial considerations and related factors will determine the value of trade which we have with any country.
Kumar was answering a question on the tweet of America's National Security Adviser John Bolton, who has warned countries, including India, against buying Venezuelan oil, saying nations and firms that support the embattled President Nicolas Maduro's "theft" will "not be forgotten".
Bolton's warning through a tweet on Tuesday (February 12, 2019) came a day after Venezuelan Oil Minister and President of the Latin American state-run oil company PDVSA, Manuel Quevedo made a surprise appearance at Petrotech 2019 conference in Delhi's outskirts, offering India a barter deal to keep its oil flowing.
Manuel Quevedo told media persons after the conference at Greater Noida (near New Delhi in India) that his sanctions-hit country wants to sell more crude oil to India.
Quevedo was originally not confirmed as attending Petrotech 2019, the bi-annual conference to showcase India's prowess in the hydrocarbons sector, that was held at Greater Noida from Feb 10 to Feb 12, 2019. But, Quevedo came to meet his Indian counterpart Dharmendra Pradhan on the sidelines of the conference.
The Petrotech series of International Oil & Gas Conference is a platform for national and international experts in the Oil & Gas industry to exchange views and share knowledge, expertise, and experiences.
As the U.S. has stopped importing oil from Venezuela, PDVSA is seeking to retain buyers in other big consuming countries such as China and India.
Analysts say Venezuela has sent Manuel Quevedo, to India to convince Indian refiners, including private sector Reliance Industries Ltd and Nayara Energy Ltd, to double their oil purchases.
Currently available data suggest that Indian refiners keep buying more than 300,000 barrels per day (bpd) of oil from the Latin American country (Venezuela), which is sitting on the world's largest crude oil resources.
"We are selling more than 300,000" bpd to Indian buyers, Quevedo said in New Delhi, adding that "We want to double that amount."
At present, India's Reliance is among PDVSA's main cash-paying customers, while Nayara receives Venezuelan oil from one of its largest stakeholders, Russian oil giant Rosneft.
The South American nation (Venezuela) is turning its focus to cash-paying buyers, especially in India, which is currently its second-largest customer after the United States, amid U.S. sanctions which are designed to bar Venezuelan President Nicolas Maduro's access to oil revenue that has helped his government remain in power.
Market observers here believe that the U.S. has slapped sweeping sanctions on Venezuelan state-owned oil and natural gas company, PDVSA with a view to curbing Venezuela's crude exports and put pressure on President Nicolas Maduro to step down.
This was also cleared from another tweet of Bolton. "The U.S. will continue to use all of its powers to preserve the Venezuelan people's assets and we encourage all nations to do the same," Bolton said in a tweet on Friday.
Reports reaching here from Washington suggest that while responding to a question about his tweet and the consequences that countries like India could face for continuing to purchase oil from Venezuela, Bolton indicated that the issue might have already been resolved.
"I don't think it's a question about what the consequences would be because they (countries like India) may take actions that cuts off these purchases of the Venezuelan oil," Bolton said.
Reports suggest that the U.S. administration has recognized opposition leader and National Assembly President Juan Guaido as the Latin American nation's President and have called on Maduro to quit.
The U.S. does not consider that Maduro's government has the right to sell the country's oil — and hence, calls the oil exports "theft".
However, while briefing a press conference at the UN, Venezuela Foreign Minister, Jorge Arreaza, who represents Maduro, said, "What he (Bolton) is trying to do here is give orders. This is a dictatorship that they are trying to impose on the world. Unilateralism at its maximum expression."
Arreaza asserted that because of Bolton's attitude "there was a rebellion against this, this dictatorship" at a meeting of the representatives of the Non-aligned Movement earlier at the UN.
Indian print media had reported earlier last month, at the beginning of the Venezuelan political crisis, that India continues to be one of the main buyers of Venezuelan crude oil.
The Latin American country has the world's largest known reserves of oil estimated at more than 300 billion barrels – which is bigger than Saudi Arabia's 266 billion barrels. Currently, However, Venezuela, at present, produces around 1.57 million barrels of oil per day.
Indian government data puts the worth of India's imports from Venezuela at $5.8 billion and exports at $79 million. According to the government data, Venezuela was India's fourth-largest oil supplier in 2015-16, supplying over 23 million tonne of crude. But with falling production, it now ships 300,000 barrels a day.
The United State had previously wanted countries including India to completely halt oil purchases from Iran by November 4, 2018 when its full sanctions against Tehran come into force, however, Washington latterly agreed to let eight countries including, India, China, Japan, South Korea, Italy, Greece, Taiwan and Turkey, keep buying Iranian oil.
During that time in October last (2018), Saudi Arabia, the world's biggest oil exporter, had expressed intention to supply India's oil refiners with an additional 4 million barrels of crude oil. India imports an average of 25 million barrels per month from Saudi Arabia.
Energy-hungry India has its own problems for its energy requirements as the nation of over 1.3 billion people (India) imports more than 82 percent of petroleum products to meet its domestic requirement and main supply of crude oil comes from the Middle Eastern countries, while Venezuela is at present its fourth largest supplier.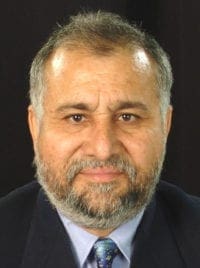 India born Tara Malhotra is a senior freelance energy writer with experience of more than two decades. He has worked for many international Oil, Gas and Energy publications. He holds a bachelor degree in Science and Post Graduate Diploma in Journalism and Mass Communication. He has also worked as a news photographer for many international publications. Currently, he lives and works in Sydney, Australia.
3 Ways Technology is Going to Shape the Oil and Gas Industry
Free to Download Today
Oil and gas operations are commonly found in remote locations far from company headquarters. Now, it's possible to monitor pump operations, collate and analyze seismic data, and track employees around the world from almost anywhere. Whether employees are in the office or in the field, the internet and related applications enable a greater multidirectional flow of information – and control – than ever before.