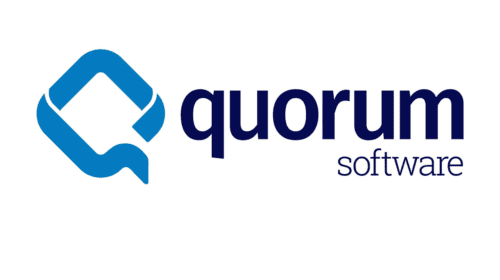 Website quorumenergy Quorum Software
Our software solutions help you conquer your toughest challenges. From exploration to distribution and all the accounting in between, our integrated software platform is developed from the ground up with deep industry DNA that drives profitability.
VP of Inside Sales
This VP will have the opportunity to join the Quorum team in one of the fastest growing sectors in the software industry. Energy companies across the energy value chain have entrusted Quorum for over 20 years to solve critical business operational and accounting challenges. Now backed by Thoma Bravo, a leading private equity company focused on investing in software and technology companies, Quorum is leading the industry with a personalized, integrated software platform that provides mission-critical functionality from exploration through distribution and financials.
As a company, we are accountable for serving our customers and our community and driving innovation that matters. We see every interaction as an opportunity to exceed expectations and are highly focused on delivering quality software and services to our customers. Moreover, we love doing this as a TEAM, with a work hard/play hard culture that celebrates successes.
The Inside Sales team was formed as a market experiment in 2017 that focused on selling SaaS software into the SMB space, and showed promising results.  In 2018, the team was formalized and experienced significant growth and promise with three Inside Sales reps.  In 2019, the team grew to 8 reps in a fast paced selling environment with young talent eager to learn and to perform.  The growth experienced to date has been extremely exciting and has furthermore highlighted the major opportunity still ahead: an opportunity to sell software into north of 7000 SMB players in Oil and Gas.  This sales team is supported by a strong product marketing team and collaborates on a daily basis with the Customer Success Team to ensure new logos are on boarded efficiently and existing customers are nurtured properly.  The team is responsible for hunting and farming within the SMB space.
The VP of Inside Sales will be responsible for taking the Inside Sale Team from $5MM in bookings to $10MM over the next 3 years.  This leader will have demonstrated the ability to establish process, structure, and automation in a growing book of business with teams in the past, and will instill best practices and operational rigor across the entire sales process.  He/She will manage the sales results through metrics tied to sales activities and will engage the team in relationship building and solution selling.
The VP will be expected to recruit and retain top talent to rapidly expand the company's sales coverage, maximizing top line growth via both new logo acquisition and increasing revenue from existing accounts. This role will own all prospects and customers in the SMB space and take responsibility for overseeing the coordination of resources and managing sales campaigns across the entire opportunity pipeline.
Qualifications & Skills
10+ years sales experience in software, with 2+ years in an Inside Sales leadership position with direct interaction with senior executive team
Proven experience in either building or significantly growing an Inside Sales team
Strong leadership and mentorship skills
Has a passion for data driven sales management
Excellent oral and written communication skills 
Responsibilities:
Recruiting and retaining top talent
Coaching and mentoring reps
Set training curriculum and provide opportunities for reps to learn and grow
Mature existing processes and create scale with automation
Set pipeline and quota targets and drive forecast accuracy
Drive best practices around prospecting (call/email scripts, value assets, etc.)
Ensure consistent adherence to sales process to mitigate deal risk
Collaborate with marketing to ensure marketing activities and investments align to pipeline creation needs.
Present the Inside Sales business in leadership QBRs
Must Have:
Demonstrated the ability to create or grow sales teams in the past, with an emphasis on Inside Sales
Experience within a SaaS software organization
Strong understanding of Inside Sales mechanics, organization, reporting, and activities
Strong communication and presentation skills, detail oriented with a passion for data driven leadership
Adaptable to a fast paced and changing environment
Ability to take initiative and be resourceful
Oil & Gas experience a bonus