It is no secret that the oil and gas industry worldwide is changing.  Record oil and gas production in the U.S. has stunned world leaders. The International Energy Agency (IEA), based in Paris, predicts that the U.S. will become the leading oil producing nation soon…maybe this year!
A report in the Oil and Gas Journal this week predicts consumption of petroleum will continue to rise, and oil and natural gas production and capital expenditures will follow suit.
"Oil and gas industry capital spending in the U.S. will increase 15 percent to $184 billion this year versus last year," the report stated.
"With commodity prices gaining firmer footing and strong operational results in various shale plays, capital expenditures for exploration and production firms in the U.S. are set to increase this year, albeit partly reined in by a strong focus on capital discipline and efficiency gains," the report continued.
The expansion was noted recently with the release of the Texas Petro Index on Thursday, which recorded a 25 percent increase over 2017.  "The statewide upstream oil and gas economy remains in a state of expansion with generally favorable pricing, a slowly rising rig count, growing industry employment, and record crude oil production," Karr Ingham, petroleum economist and author of the TPI, said.
Technology has been an important part of the puzzle.  Advancements in drilling and hydraulic fracturing have been key components.  These developments have been expensive, and the exploration and production companies needed financial partners with deep pockets.
Roger Diwan, vice president, financial services at IHS Markit, spoke this week at CERAWeek conference in Houston about the financial industry's role in this energy renaissance.
"Two realities have been behind the flow of capital into the U.S. oil sector," Diwan said.
"First, oil exploration and production turns out to be an attractive business for investors. Oil is a large, capital-intensive sector and thus provides a lot of opportunities to invest. And when they do well, oil investments return initial capital quickly – sometimes within 12 months – and provide ongoing cash flow afterwards.
"Second, excess capital from all around the world has been seeking returns, with persistently low interest rates after the financial crisis on heightening the quest for yield. U.S. shales provided the opportunity to invest and generate returns quickly. This makes shale oil plays especially attractive to private equity firms, which may wait as much as 6-8 years for a return on investments in industrial firms."
Because the traditional players in the shale sector have been independent oil and gas companies, which are much smaller and have different financial needs than integrated major oil companies, external financing to grow production has been critical.  Independents drill 90 percent of these wells.
Investors have poured "more than a quarter-trillion dollars into the country's oil patch," he said, and "more than $150 billion in public equity and bond issues and nearly the same amount in private lending."
He noted oil prices have been above $50 per barrel, which has kept the dollars flowing.
"In the oil industry in particular, by being able to increase production within a short time cycle, they have added a new and increasingly powerful gear to the global supply system," Diwan said.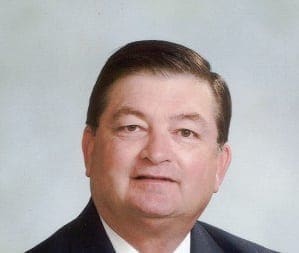 Alex Mills is the former President of the Texas Alliance of Energy Producers. The Alliance is the largest state oil and gas associations in the nation with more than 3,000 members in 305 cities and 28 states.
3 Ways Technology is Going to Shape the Oil and Gas Industry
Free to Download Today
Oil and gas operations are commonly found in remote locations far from company headquarters. Now, it's possible to monitor pump operations, collate and analyze seismic data, and track employees around the world from almost anywhere. Whether employees are in the office or in the field, the internet and related applications enable a greater multidirectional flow of information – and control – than ever before.