With a focus on the fundamentals, Houston-based ST9 Gas + Oil has released the new XGen Fluid End for frac and well service pumps. This is the second high-performance technology product the company has released to pursue their goal of becoming industry leaders for performance, cost, and quality.
Engineered by industry experts, ST9's XGen Fluid End uses patented K-urve technology that decreases impact energy on internal sidewalls by 56% and increases flow efficiency by 3.7%. This is combined with critical autofrettage, a proprietary process that minimizes detrimental factors and maximizes fluid end life.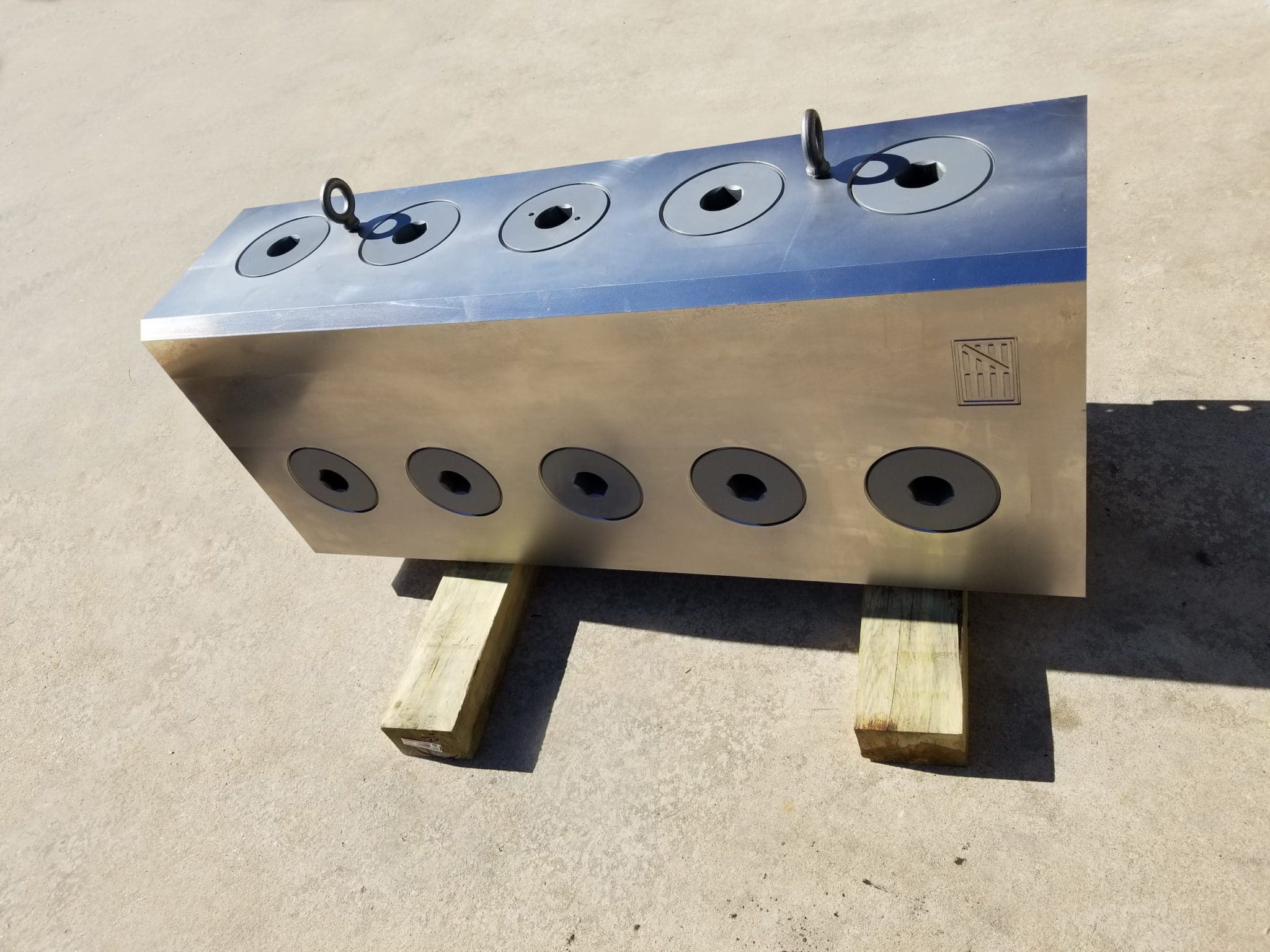 Other attributes for the XGen Fluid End include:
Oversized forging for structural rigidity
Exceptional material cleanliness (lack of inclusions)
Tighter forging grain structure for product durability
Highly refined shot peen process to reduce erosion
Advanced geometry designed to reduce stress
Robot finished blends to geometric accuracy
Best in class quality control processes
"The inspiration behind the XGen Fluid End is the fatigue and washout we see with our competitors' product offerings," said Chris Buckley, founder and CEO of ST9 Gas + Oil. "In order to stand out, we had to address the root of these problems and fix the fundamental flaws by using quality materials and revolutionary design, ultimately keeping production high and owning and operating costs low."
ABOUT ST9 GAS + OIL
ST9 Gas + Oil was founded with the goal of disrupting the well service & completion industry. Launched in 2017 by renowned engineer Chris Buckley, it offers a comprehensive portfolio of products, systems & services that support drilling, well completion and production for upstream operations around the world.
3 Ways Technology is Going to Shape the Oil and Gas Industry
Free to Download Today
Oil and gas operations are commonly found in remote locations far from company headquarters. Now, it's possible to monitor pump operations, collate and analyze seismic data, and track employees around the world from almost anywhere. Whether employees are in the office or in the field, the internet and related applications enable a greater multidirectional flow of information – and control – than ever before.