With oil and gas production rising year-on-year, funding for building out midstream oil and gas infrastructure is needed more than ever to economically ferry the commodities to destinations like refineries, natural-gas liquefaction plants and/or power generation facilities, both domestically and abroad.
Josh Sherman, partner in charge of the Complex Financial Reporting group of Opportune LLP, offers his thoughts on the oil and gas industry, prospects for growth in the Eagle Ford Shale and midstream oil and gas private equity financing.
What is your current view of the midstream oil and gas market and how do you see conditions evolving in the coming months?
Sherman: There are several basins in a strong position for midstream growth where production is close to, or has exceeded, current/near-term production in established/mature basins like the Permian, Eagle Ford and Haynesville. There is also a lack of gathering and processing facilities around emerging/growing basins such as the Powder River, Denver-Julesburg and Arkoma Basins. Silver Creek Midstream, EPIC and Valiant are example private equity portfolio companies in each basin.
More important than production is a tailwind in demand as the U.S. has become a net crude oil exporter and the LNG export and related infrastructure is continuing to emerge. Fueling growth opportunities is a willingness for producers and midstream companies to work together via joint ventures, reversionary interests and up-front payments (for dedications and marketing rights by midstream) in sharing risks and economies.
What are the key challenges you are currently seeing in established basins like the Eagle Ford? What strategies may overcome these challenges?
Sherman: Demand has been the key challenge facing the Eagle Ford. In addition, the 2014 downturn and a continuing "winter" of the public equity markets has resulted in the industry being slow to consolidate assets and construct new infrastructure to the Gulf Coast. A few strategies we see going forward include consolidation, partnering with foreign investment companies (e.g., SK Investments) to fund construction and secure offtake and targeted private equity development opportunities where minimum returns are guaranteed through dedications and delivery commitments. I believe the best opportunities will be driven by new private equity management teams like (e.g., Trace Midstream) that have significant in-basin experience and are laser-focused on the Eagle Ford.
How is Opportune adding value to private equity firms in the buildout of midstream oil and gas infrastructure?
Sherman: Opportune believes it is the only consulting firm that can provide a full suite of back-office, asset integration and technology solutions to private equity. No other consulting firm provides a combination of:
In addition, we believe our experience meets or exceeds competitors with respect to valuation, operational/financial due diligence, commodity trading and risk management processes and systems.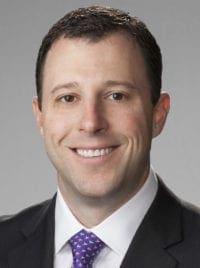 Josh Sherman is the Partner in charge of the Complex Financial Reporting group of Opportune LLP, including oversight of the firm's Denver and Tulsa offices. Josh has 20 years of experience in providing clients across the energy spectrum with technical research, capital markets and SEC reporting assistance. Josh and his team of over 30 professionals have led all financial statement and disclosure aspects of the IPO process for over two dozen clients within the E&P, midstream, oilfield service and power sectors. In addition, he assists over 100 clients annually with researching, concluding and reporting for the most complex transactions affecting their businesses. Prior to joining Opportune, Josh worked in the audit and global energy markets department with Deloitte & Touche, where he managed the audits of regulated gas and electric utilities, independent power producers, and energy trading entities.
Josh previously served on the board of directors as Audit Committee Chairman of JP Energy GP II LLC (MLP), Trans Energy, Inc and Voyager Oil & Gas (Emerald Oil). Specifically, as the Lead Independent Director of Trans Energy, Josh initiated and led the company's successful restructuring and ultimate sale to EQT – a transaction recognized by the M&A Advisor as a winner for the 2017 M&A Deal of the Year ($100MM-$200MM).
Outside of Opportune, Josh has been involved in several community and school activities, including as a past Board Member and Audit Chair of the Literacy Council of Fort Bend County. Josh currently serves as Chairman Emeritus of the American Heart Association's Paul "Bear" Bryant Award honoring college football's Coach of the Year. Josh also currently serves on the Dean's Energy Task Force and Executive Council of the Energy Management Program at The University of Texas at Austin McCombs School of Business.
3 Ways Technology is Going to Shape the Oil and Gas Industry
Free to Download Today
Oil and gas operations are commonly found in remote locations far from company headquarters. Now, it's possible to monitor pump operations, collate and analyze seismic data, and track employees around the world from almost anywhere. Whether employees are in the office or in the field, the internet and related applications enable a greater multidirectional flow of information – and control – than ever before.