The Bakken is back in business after the first month of the new year. With newly inaugurated President Trump at the helm of the nation, the oil and gas industry is getting the big break it needs after a two-year slump that devastated the industry on the U.S. front. This is because President Trump is for deregulation of the industry. According to oilfield services provider Baker Hughes, the rig count is up to 729 active rigs in the U.S. compared to 541 on the same day in 2015.
The executive director of Williston Economic Development (the town is the center for Bakken activity) said four oilfield services companies are poised to add some 300 jobs this first quarter. The director went on to say that the slump did not cause the town to go bust, but rather provided the time to organize and work on infrastructure projects that had been neglected during the boom years from 2010 to 2015. One of the major projects was getting started construction on the $240 million airport.
In addition to the job growth, pipelines will see a period of growth under the Trump Administration. The Dakota Access Pipeline is slated to be completed by June 1, 2017. It has been delayed from its original completion date projected at the end of 2016. The pipeline will help cut costs for drillers in the Bakken and it will have a capacity to transfer about 470,000 barrels per day. This figure represents about half of the current Bakken crude production.
Finally, record prices for drilling rights in the Permian Basin, the most fertile U.S. shale field, are prompting oil companies and private equity investors to look elsewhere for the next big gushers. Explorers eager to tap the basin's mile-thick stack of oil-soaked rock layers have paid as much as $60,000 an acre. It also pushes the cost 10 times higher than in Bakken. It could be assumed that exploration companies may start to trek North and take advantage of a cooled Bakken market. A move like this could signal the start of the next boom cycle for Bakken.
The Bakken oil shale play is internationally positioned between the US states of North Dakota and the Canadian provinces of Saskatchewan and Manitoba. The Bakken is estimated to contain some 3.65 billion barrels of recoverable crude oil, making it the largest oilfield in the U.S. outside of Alaska.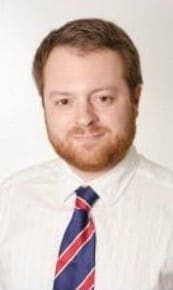 Eissler, former editor-in- chief of Oil & Gas Engineering magazine, previously worked as an editor for Dubai-based The Oil & Gas Year Magazine.