A review of best practices and steps for projects to produce sustainable AI implementations. Artificial intelligence (AI) continues to surpass what experts thought was possible. Governments and companies of all industries are pouring billions into implementing the technology. In the energy industry, AI has thoroughly permeated the exploration and production…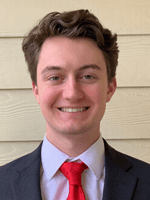 Ian Campbell is an intern with Opportune LLP's Process & Technology group. He is pursuing an undergraduate degree in management information systems with a certification in business analytics at Baylor University.
3 Ways Technology is Going to Shape the Oil and Gas Industry
Free to Download Today
Oil and gas operations are commonly found in remote locations far from company headquarters. Now, it's possible to monitor pump operations, collate and analyze seismic data, and track employees around the world from almost anywhere. Whether employees are in the office or in the field, the internet and related applications enable a greater multidirectional flow of information – and control – than ever before.