From Paper Records to Digital Checklists and Digital Twins and an Electronic Ecosystem to Prevent the Next Macondo April 20, 2010: Mike Fry recalls that fateful night – "I was the Subsea superintendent for Transocean. I helped support several of our GoM deepwater fleet from a Subsea operations standpoint and…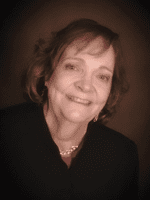 Lillian Espinoza-Gala, owner LEG Exploration Education, served on the steering committee for National Academy of Science Offshore Worker Empowerment workshop held in Houston in January 2018 and a section of her Macondo Research is published in Chapter 2 of the proceedings. She currently serves as a Membership Chair on SPE International Human Factors Technical Section Board.
3 Ways Technology is Going to Shape the Oil and Gas Industry
Free to Download Today
Oil and gas operations are commonly found in remote locations far from company headquarters. Now, it's possible to monitor pump operations, collate and analyze seismic data, and track employees around the world from almost anywhere. Whether employees are in the office or in the field, the internet and related applications enable a greater multidirectional flow of information – and control – than ever before.