Production Downturn Summary The global oil industry has been in crisis since March. While recovery has begun, we must ask: is the worst behind us or can the industry recover? Visibly fewer commuters are on the road needing to fill up at the gas pump, but what about the myriad…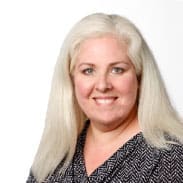 Ria Edens got her start in construction, served as water and sanitation extension agent in sub-Saharan Africa, then moved into the private sector after completing a graduate program. Today, Ria Edens is Marketing Communications Manager for Fox Thermal and Air Monitor Corporation with over 10 years' experience in the instrumentation manufacturing sector selling to the global industrial, oil & gas, and wastewater markets.
3 Ways Technology is Going to Shape the Oil and Gas Industry
Free to Download Today
Oil and gas operations are commonly found in remote locations far from company headquarters. Now, it's possible to monitor pump operations, collate and analyze seismic data, and track employees around the world from almost anywhere. Whether employees are in the office or in the field, the internet and related applications enable a greater multidirectional flow of information – and control – than ever before.