Digital technologies have been a critical factor in the oil and gas industry's transformation. Beyond transforming the industry, the integration of "smart" technologies now has the potential to create additional cost-savings from existing capacity. McKinsey research confirms how effective use of digital technologies can "reduce capital expenditures by up to…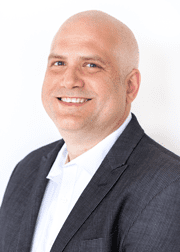 Michael C. Skurla is the Chief Technology Officer of Radix IoT– offering limitless monitoring and management rooted in intelligence–and has over two decades' experience in control automation and IoT product design with fortune 500 companies. He is a contributing member of CABA, ASHRAE, IES Education, and USGBC and a frequent lecturer on the evolving use of analytics and emerging IT technologies to foster efficiency within commercial facility design.
3 Ways Technology is Going to Shape the Oil and Gas Industry
Free to Download Today
Oil and gas operations are commonly found in remote locations far from company headquarters. Now, it's possible to monitor pump operations, collate and analyze seismic data, and track employees around the world from almost anywhere. Whether employees are in the office or in the field, the internet and related applications enable a greater multidirectional flow of information – and control – than ever before.