Oil and gas companies have made significant strides over the past few years doing more with less in a lower-for-longer price environment, but one area remains ripe for reinvention: their information technology platforms and systems. Because producers, midstream companies and refiners are built to find, move and split hydrocarbons, they…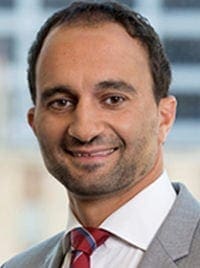 Tyson Greer leads the Software organization at Quorum and is responsible for product and technology direction in addition to overseeing innovation, engineering, product management & customer success across the company's entire portfolio of software solutions serving the energy value chain. With over 15 years in both technology and energy, he brings a unique depth and breadth of experience across both domains to the role in addition to a proven track record of innovation and leading high performing teams. While at Quorum he has filled a variety of roles including product management, software development, solutions consulting and leading Quorum's Energy Transportation and Marketing vertical. Mr. Greer holds a Bachelor of Science in Electrical and Computer Engineering from Mississippi State University.
3 Ways Technology is Going to Shape the Oil and Gas Industry
Free to Download Today
Oil and gas operations are commonly found in remote locations far from company headquarters. Now, it's possible to monitor pump operations, collate and analyze seismic data, and track employees around the world from almost anywhere. Whether employees are in the office or in the field, the internet and related applications enable a greater multidirectional flow of information – and control – than ever before.