With growing worldwide momentum in decarbonization, the oil and gas industry is starting to acknowledge its impact on climate change, and is now increasingly committing to carbon neutrality goals and taking part in collaborative decarbonization initiatives. The majority of greenhouse gas (GHG) emissions associated with the oil and gas industry…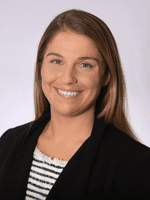 Holly Havel is a research associate for the energy team at Lux, where she conducts research on technological developments and market trends in the oil and gas and power generation industries. Prior to joining Lux Research, Havel worked as a wellsite geologist on oil rigs in Oklahoma where she logged lithology, drilling parameters, gas units and formation tops for the duration of the well logging period. More recently, she has experience as a scientist for an environmental consulting company where she conducted field activities at active petroleum release sites and submitted regulatory reports to local and state agencies. Havel holds a B.S. in geology from Union College.
3 Ways Technology is Going to Shape the Oil and Gas Industry
Free to Download Today
Oil and gas operations are commonly found in remote locations far from company headquarters. Now, it's possible to monitor pump operations, collate and analyze seismic data, and track employees around the world from almost anywhere. Whether employees are in the office or in the field, the internet and related applications enable a greater multidirectional flow of information – and control – than ever before.