Condensate can easily be detected and quantified in a laboratory setting. However, real-time condensate detection, especially in the field, has been an elusive goal. Why is condensate detection important? The simple answer is safety. The ramifications of undetected condensate impinging upon frac and trucking assets can be explosive. Many of…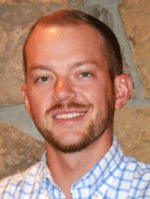 Zachary Susko, business development and sales director for Comtech Industries Incorporated, is an upstream energy professional with 10 years' experience working in the water and waste space. Throughout his tenure, Susko has worked alongside the Comtech R&D team to deliver innovative new technologies that help solve critical problems that afflict exploration and production companies within our basins. Susko holds an undergraduate degree in economics from Ohio State University, and is currently finishing his Master of Business Administration program from Duquesne University.
3 Ways Technology is Going to Shape the Oil and Gas Industry
Free to Download Today
Oil and gas operations are commonly found in remote locations far from company headquarters. Now, it's possible to monitor pump operations, collate and analyze seismic data, and track employees around the world from almost anywhere. Whether employees are in the office or in the field, the internet and related applications enable a greater multidirectional flow of information – and control – than ever before.