Current Realities in the Oil and Gas Property Acquisitions and Divestitures Market Riverbend continues to see a disconnect between buyers and sellers in the property acquisition market as the oil and gas industry begins to rebound from a significant downturn in revenues, activity and confidence in 2020 due to the…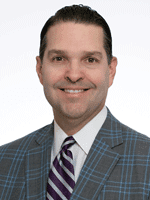 Randy Newcomer, Jr., has served as president and chief executive officer since Riverbend's inception in 2003. Riverbend has been and is very active in closing oil and gas acquisitions and divestitures, drilling partnerships and equity investments. Historically, Riverbend's core business has been oil and gas producing property and drill-bit ready acquisitions. Riverbend is currently active in multiple drilling opportunities seeking operated and non-operated working interest, mineral and royalty acquisitions. The multi-disciplined and experienced Riverbend Team takes pride in being a partner of choice and in closing transactions in all market cycles. Riverbend has formed nine purpose-built ventures since 2003, with five monetized and four currently closing transactions with a deep bench of equity and debt partners. For more information, please peruse www.rboil.com.
Previously, Newcomer served as vice president of EnCap Investments L.P. (from 1997 to 2003), where he evaluated a multitude of financings involving mezzanine debt and equity investments. Newcomer began his career in 1989 at Amoco Production Company serving in diverse production and reservoir engineering, business development, and acquisition and divestment roles (all associated with activities in the Permian Basin).
Newcomer holds a Bachelor of Science in Petroleum Engineering from Texas A&M University and an Executive MBA from the University of Houston. Select companies that Newcomer has served and/or serves on the Board of Directors include Riverbend, Ovation Energy, Chalker Energy II & III, Navidad Resources, Parsley Energy and Mercury. Further, he has served or serves on the Board of Directors of Houston Producer's Forum and the Advisory Boards of Yellowstone Academy and Stoney Creek Ranch.
3 Ways Technology is Going to Shape the Oil and Gas Industry
Free to Download Today
Oil and gas operations are commonly found in remote locations far from company headquarters. Now, it's possible to monitor pump operations, collate and analyze seismic data, and track employees around the world from almost anywhere. Whether employees are in the office or in the field, the internet and related applications enable a greater multidirectional flow of information – and control – than ever before.