Oil and gas producers may not have control over the direction of their commodity prices, but lifting cost is a lever that can be applied to lower breakeven and improve profitability. One area that may not immediately come to mind to reduce lifting cost is the expense associated with safely…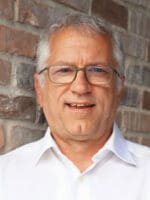 Jeff O'Block has an extensive background in energy accounting and transportation. He is the founder of Chorus Logistics, the leading provider of cloud-based and mobile transportation management solutions (a W Energy Software company). O'Block co-founded Confirmation Corporation, (acquired by the New York Mercantile Exchange in 2002), a developer of software that provides confirmation services to subscribed trading companies. He is co-founder of Texas Cedar Clearing, which has become a premiere oil services company in Texas specializing in seismic line clearing, road building, transportation, site preparation and cleanup, pipeline construction and right-of-way work. O'Block was also the co-founder of PSC Energy, the original developer of GMS, one of the most successful energy trading platforms that became a very popular trade capture, scheduling, and accounting system (acquired by Altra Energy in 2000 and now supported by Sungard). He has assisted pipeline companies in authoring tariffs and is an expert in pipeline operations. O'Block is also a pilot with more than 3,000 hours of flight time.
3 Ways Technology is Going to Shape the Oil and Gas Industry
Free to Download Today
Oil and gas operations are commonly found in remote locations far from company headquarters. Now, it's possible to monitor pump operations, collate and analyze seismic data, and track employees around the world from almost anywhere. Whether employees are in the office or in the field, the internet and related applications enable a greater multidirectional flow of information – and control – than ever before.