This year's Offshore Technology Conference marks its 50th anniversary. There were many interesting companies and one day is simply not enough to go over them all.

I spoke with Newpark Drilling Fluids, Parker Hannifin and Brainwave at this year's OTC. Everyone was excited about the opportunities in the oil and gas industry.
To start, my first interview is with Tim Armand, who is a president at Newpark Drilling Fluids, which is a worldwide provider of value-added fluids and chemistry solutions in the oilfield and engineered worksite, and access solutions used in various commercial markets.
The company recently won the Shell Award, recognized for its health, safety and environment and leadership practices. Newpark assisted Shell with formations that are historically difficult to manage, provided waste management and water treatment including reverse osmosis.
Annually, Shell recognizes suppliers for three awards. For the 2018 Wells Services Award for Suppliers with Operating Hours less than 100,000, Newpark was commended for its superior management and site leadership, demonstration of exceptional barrier ownership principles, responsiveness in incident follow ups, openness to feedback and positive attitude and participation in Shell's Assist and Assure program.
In addition to the companies' cooperation in Albania, Shell has enlisted Newpark's support with multiple projects in the Gulf of Mexico, which also require strict operating parameters.
Tim spoke to us about the new software improvements and how they are maintaining great customer solutions.
Alan Alexeyev: How does the hydraulics modeling software help customers in the field?
Tim Armand: We are part of evaluating the fluids systems, specifically offshore. We did a complete upgrade on models, a lot of what was lacking in other software is the PVT (pressure, volume, temperature) data and compressibility. The models for deep water are designed to accommodate for this compressibility, which causes trouble for the operator – the issues like the loss circulations, for example. So we have now a new software and we can model all of geometry of the well, we work with the drilling engineer, we can predict where they will finish the well, and if they need to adjust the density, where they set casing – the issues like that. We also do something unique, which is the computational fluid dynamics. With that, we can produce 3D images that incorporate the rheology of fluid and then we can look under different temperature and pressure profiles. We can look at temperature of up to 500 degrees F, pressure of 20k psi, plug it in to software to modify the model, and with that we can plan the wells forward. Other features include designing a cleaning of the hole, pumping sweeps, etc. We can model and measure the rheology and plug into software and run it. We can thus modify various input parameters and adjust for the needs.
AA: What are the improvements to the Kronos drilling fluid system that are beneficial to offshore applications?
TA: Improvements are inverted emulsion. Kronos was designed with next gen of technical needs. Very fragile gel structure, circulating pressure through a proprietary chemistry and thinning agents. We are able to achieve a lower circulating density under dynamic conditions. Operators also need a fluid that behaves thinner. We designed the system that does not sacrifice SAGD (steam-assisted gravity drainage). Next generation of fluids that we are working on now is the one that adapts the system that utilizes different weighting agents that have lower plastic viscosity and friction pressure.
AA: What is different about the new completion fluids?
TA: We design some unique chemistry, which is greener, and helps with wellbore cleaning chemistry. For that we have recently invested in a facility in China.
Onsite Interview
---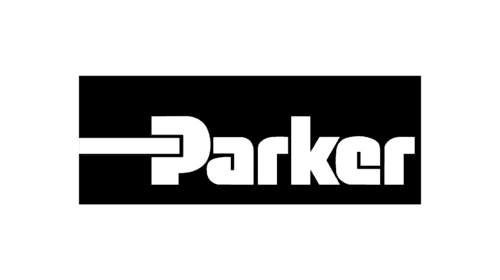 Next, I interviewed Jason McGuire with Parker Hannifin, a company specializing in motion control technologies. Jason is the director of business development for global oil and gas. He has an engineering degree and started with the company more than 20 years ago right after college.
Alan Alexeyev: Tell us a little bit about your company's recent achievements.
Jason McGuire: We just had our centennial anniversary last year. We are the world leader in motion control and sealing equipment. We protect the environment with sealing solutions. We have an instrumentation group, fluid connections, motion systems group, the filtrations group, which has the technology that create potable systems to different levels of purity. Engineering materials group is responsible for sealing and shielding solutions, which also provide oilfield solutions.
AA: Did the downturn affect you?
JM: It affected a number of divisions, but not overall, we continued to grow year after year. But downturn could also be a good thing in terms of that it allows us to work with engineers of our clients on better solutions and processes; it gave us time so that we can look at where we can improve. We are insulated from any of the markets cycles because we serve many cycles. That should help us to protect ourselves from the often ups and downs in the oil industry.
AA: What is the situation now with the offshore market after the downturn?
JM: Operators have reduced their expenses, and maybe we do not need a $100 oil now, we could operate profitably at a lower rate with some of the improvements we have made over time as an industry.
AA: Who are your main customers in the oil sector?
JM: We have more than 6,000 customers around the world. Companies like Schlumberger, Halliburton, Baker Hughes, and other major service companies, amongst others, as well as some drilling companies. We are every year at OTC highlighting our technologies applicable to offshore sector.
AA: How are the on-and-offshore technologies different from each other?
JM: The rig equipment does not differ, because they all perform the same or similar actions. Real difference becomes when we offer subsea solutions.
AA: What is the next goal for Parker Hannifin?
JM: What is next is that we want to focus to bring differentiated solutions to the customers. We are also acquiring spaces where we lacked presence, meaning acquiring new companies and it will bring their solutions to our portfolio.
Onsite Interview
---

My last interview was with Justin Howat, current CTO of Brainwave, a data analytics company based in the U.K.
Alan Alexeyev: Justin, tell us more about your company.
Justin Howat: We're here as part of DataLab, to bring academia and business. Brainnwave has a cloud platform that helps strategy and business development, ensuring that the right info is exposed at the right time to the right people. We work with companies like Aggreko. They have access to a lot of data (paid or open source). We don't want to spend too much time for bits of information. We can overlay different layers of information, we can make the data tell us stories and support the decision-making. With Aggreko, we help them qualify the project opportunities. We look at if the project is at the right stage, right size, or has a sufficient debt ratio. Another project is gas flares; we have satellite images and see flares around the country. Aggreko has a capacity to transform flared gas into power. If they can understand where it has been flared, they can approach those projects and help reduce the amount of flaring.
We have a background in military as well, and trying to bring this experience to other businesses.
We've been around for three years, HQ in Edinburgh, and have an office in London. This is our 1st OTC and we're making good contacts. We're mainly a software company that wants to solve problems.
AA: How do you find new people to work for your company?
JH: In Scotland, there's a big push to help companies find the right students. At Brainnwave, we have access to some very bright PhDs for our projects. Challenge is matching up supply and needs for that. We are trying to understand the needs of the industry and then translate those needs to developers. It's great to be a part of a community, and O&G is built on relationships and credibility. And we're demonstrating it partially by attending O&G conferences.
There is no doubt that people believe in the oil industry and that it is coming back. It'll be exciting to follow it, and conferences provide a great opportunity to learn more about the industry. I think it's also a good opportunity for the general public to learn more about the oil and gas industry in general, and attending events like OTC will help change the perception of an industry, which some people are worried about. Perhaps the industry could create some public awareness sections at such events too.
Onsite Interview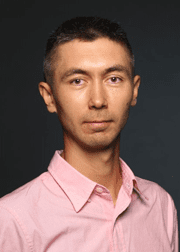 Alan is a graduate from the University of North Dakota with a Master's degree in Petroleum Engineering. He previously earned his BA in Mathematics from the University of Houston and a BS in Petroleum Engineering from the University of Wyoming. Alan is an active SPE member and has presented at petroleum conferences and exhibitions.