Do not mistake a safety program for a training program. The petroleum industry has made great strides in developing safety programs since the 1970s. One of the greatest improvements is the industry's recognition of the field employees as experts and realizing in order to develop a functional safety culture the…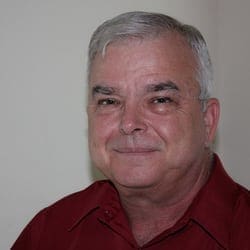 Steve Burnett has been working in the oil industry since the age of 16. He started out working construction on a pipeline crew and after retirement, finishes his career as a Pipeline Safety Compliance Inspector. He has a degree in art and watched oil and art collide in his career to form the "Crude Oil Calendars." He also taught in the same two fields and believes that while technology has advanced, the valuable people at the core of the industry and the attributes they encompass, remain the same. With a humorist for a father, he also learned that a dose of comedy makes everything better. The major influences on his cartooning style were the Ace Reid Cowpokes cartoons, the Dirk West sports cartoons and V.T. Hamlin's Alley Oop comic.
3 Ways Technology is Going to Shape the Oil and Gas Industry
Free to Download Today
Oil and gas operations are commonly found in remote locations far from company headquarters. Now, it's possible to monitor pump operations, collate and analyze seismic data, and track employees around the world from almost anywhere. Whether employees are in the office or in the field, the internet and related applications enable a greater multidirectional flow of information – and control – than ever before.