November 2014 brought about many changes for the oil and gas way of life. For starters, the price for a barrel of crude oil dropped from $115 down to as low as $27. This drop in price has caused chaos to say the least. Over 10,000 jobs have been lost…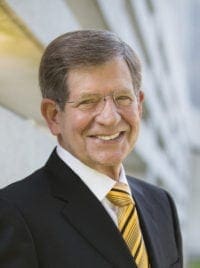 Don Briggs is the President of the Louisiana Oil and Gas Association. The Louisiana Oil & Gas Association (known before 2006 as LIOGA) was organized in 1992 to represent the Independent and service sectors of the oil and gas industry in Louisiana; this representation includes exploration, production and oilfield services. Our primary goal is to provide our industry with a working environment that will enhance the industry. LOGA services its membership by creating incentives for Louisiana's oil & gas industry, warding off tax increases, changing existing burdensome regulations, and educating the public and government of the importance of the oil and gas industry in the state of Louisiana.
3 Ways Technology is Going to Shape the Oil and Gas Industry
Free to Download Today
Oil and gas operations are commonly found in remote locations far from company headquarters. Now, it's possible to monitor pump operations, collate and analyze seismic data, and track employees around the world from almost anywhere. Whether employees are in the office or in the field, the internet and related applications enable a greater multidirectional flow of information – and control – than ever before.