Imagine for a moment, you're getting ready to dial into your weekly leadership call when you receive an urgent text from your director of operations. "Have you seen the latest National Hurricane Center advisory? There are two potential hurricanes heading our way this week. We need to talk ASAP!" This…
Jim MacDonnell is a director with BDO's Crisis Management and Business Continuity Practice. He has over 18 years' experience supporting Fortune 100 clients and federal agencies prepare for and respond to crises and emerging risks. MacDonnell has an MBA from the University on North Carolina, an MS in criminal justice and homeland security from St. Joseph's University. He is also a Certified Business Continuity Professional (CBCP) and serves on the Board of Directors for the Washington D.C. chapter of the Association of Continuity Professionals (ACP).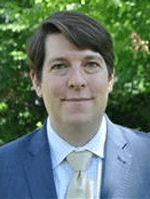 Matt Grossman is a Senior Manager in BDO's Crisis Management and Business Continuity practice where he helps organizations better understand their risks, prepare for operational disruptions and crises, and ultimately bring order to chaos. He brings more than 14 years of experience in developing, implementing, assessing, and improving risk- and resilience-related programs for Fortune 100, mid-sized businesses, and public sector organizations. As a passionate advocate for resilience (both personal and organizational), Grossman is driven by the unique challenges of creating cultures of preparedness and resilient organizations.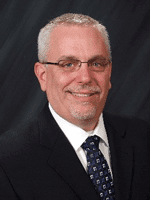 Clark Sackschewsky is a Tax Managing Principal and the National Natural Resources Practice Leader at BDO. Sackschewsky has more than 20 years of corporate tax experience in both public accounting and industry. Sackschewsky has extensive experience with Upstream and Downstream oil and gas, oilfield service, technology, and financial services industry and has served as a regional expert for tax in SOX 4040. He has worked on hundreds of oil and gas transactions and served as lead on over 50 different oil and gas clients. His significant experience includes ASC 740, tax planning implementation for US federal, state and cross border transactions, transfer pricing, and internal reorganizations.
3 Ways Technology is Going to Shape the Oil and Gas Industry
Free to Download Today
Oil and gas operations are commonly found in remote locations far from company headquarters. Now, it's possible to monitor pump operations, collate and analyze seismic data, and track employees around the world from almost anywhere. Whether employees are in the office or in the field, the internet and related applications enable a greater multidirectional flow of information – and control – than ever before.