Forty years ago, in the spring of 1974, a group of oilmen and business leaders came together in Tulsa to form The International Society of The Energy Advocates. The reason the organization was primarily formed was to counter the Organization of Arab Petroleum Exporting Countries (OPEC) embargo. The 1973-1974 oil embargo sent a shock throughout the world – oil production was cut along with shipments to the U.S.
One of the items in force since then, and because of the Arab embargo, is the ban on exporting U.S. crude oil. Keep in mind that during the 1970s, U.S. consumption began to outstrip production and the U.S. started importing more oil than it produced. About six years ago – pre-Bakken oil and U.S. oil shale plays – it was projected that oil production in the U.S. would likely continue its downward trend. At that time, the U.S. imported over 60% of the needed oil for consumption. However, thanks to technological advancements, there has been a new energy horizon.
Over the past few years, U.S. oil and natural gas production has increased dramatically, and therefore, many energy producers want to see the ban on exports lifted. Since 2008, oil production has increased close to 4.5 million barrels per day, which is more than any OPEC country's daily production other than Saudi Arabia.
Congress has now stepped in, and in-depth research is underway. An editorial in USA Today said that "trying to artificially hold down the price of domestic crude will, over time, discourage exploration and mute a stunning production boom that is helping drive the USA tantalizingly close to energy independence, a national goal since the '73 oil shock."
Also, Adam Sieminski, Energy Information Administration administrator, voiced his opinion regarding U.S. oil exports, stating: "I'm not sure we should just automatically assume that would be bad … It might actually be a way to grow the economy, create jobs and ultimately help reduce prices."
A Rice University report said that ending the nation's 40-year ban on exported crude "would provide notable economic and energy security benefits even during a period of depressed oil prices." According to the report, "the study includes an analysis of the U.S. energy security benefits of ending the restrictions on oil exports by highlighting the relative costs and benefits of the status quo. In so doing, the study argues that the implications of overall market function, infrastructure investment, and energy sector activity are all positive."
IHS reported that the impact of oil exports from 2016 to 2030 could benefit the U.S. by adding $26 billion to $47 billion to GDP per year, increase supply chain jobs by 124,000 to 240,000 per year, on average, and cumulative government revenues from corporate and personal taxes attributed to supply chain industries could be between $429 billion to $868 billion.
In testimony before the U.S. House subcommittee on Energy and Power, Scott Sheffield, chairman and CEO of Pioneer Natural Resources, said that "if U.S. producers are forced to downsize further due to a protracted downturn caused by the export ban, it could take the industry many years to restore production growth. Loss of critical mass in the U.S. oil and gas sector equates to loss of energy security for the U.S."
The Oklahoma Independent Petroleum Association said that "limitations in the country's refining capacity and outdated laws that restrict exports of domestically produced crude will make the energy renaissance unsustainable unless action is taken by the federal government. America must ensure this opportunity for continued growth remains by lifting oil export restrictions."
There is not a ban on the export of refined petroleum products and the U.S. is the global leader. Free trade is important to America's energy future and security.
It is time that we come together. The U.S. has the immediate challenge of being in a strong position of securing energy reserves within its own boundaries. America Needs America's Energy! Go to peoplesenergyplan.com to join the effort.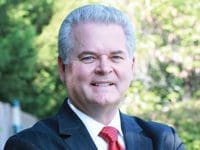 Mark A. Stansberry, Chairman of The GTD Group, is an award-winning: author, columnist, film and music producer, radio talk show host and 2009 Western Oklahoma Hall of Fame inductee.  Stansberry has written five energy-related books.   He has been active in the oil and gas industry for over 41 years having served as CEO/President of Moore-Stansberry, Inc., and The Oklahoma Royalty Company.  He is currently serving as Chairman of the Board of Regents of the Regional University System of Oklahoma, Chairman Emeritus of the Gaylord-(Boone) Pickens Museum/Oklahoma Hall of Fame Board of Directors, Lifetime Trustee of Oklahoma Christian University, and Board Emeritus of the Oklahoma Governor's International Team.  He has served on several private and public boards.  He is currently Advisory Board Chairman of IngenuitE, Inc. and Advisor of Skyline Ink.
How Real-life Data Guides the Agility of Oil and Gas Companies
Free to Download Today
Oil and gas companies are regularly faced with many industry-specific issues to overcome. Such issues, including exploration and drilling, are often complex and intricate processes with many unique challenges to overcome. Data analytics can play a massive part in streamlining some of the most fundamental operations that are involved in the oil and gas industry.