Even though recent international events may create questions about the future demand for petroleum, the domestic oil and gas industry has experienced robust growth in Texas and throughout the U.S. in 2018.
The Energy Information Administration (EIA) at the Department of Energy issued its short-term forecast this week predicting increased crude oil and natural gas production and somewhat stable prices.
EIA estimates that U.S. crude oil production averaged 10.8 million barrels per day (b/d) in July, up 47,000 b/d from June and 1.4 million b/d (13 percent) increase from 2017. EIA estimates oil production will average 11.7 million b/d in 2019.
Oil production in Texas stands at 4.3 million b/d in June, a 27 percent increase over 2017.
The Texas Petro Index increased 19 percent over last year.
EIA said crude oil and gasoline "prices will remain relatively flat in the coming months."
The ability of the industry to maintain record growth could be hampered by an international trade war that would decrease economic activity and demand for petroleum products. U.S. tariffs on steel and aluminum imports will increase the cost in the oil patch, in addition to reducing trade.
Since 2016 exports of crude oil and natural gas from U.S. have increased dramatically, and Far Eastern countries, including China, have been key importers.
Even though China last week issued a list of items subject to tariffs from the U.S., crude oil and natural gas are not on the list currently. However, there have been reports that Chinese oil importers are shying away from buying U.S. crude oil and natural gas because of the possibility they will be added later to China's tariff list.
One report stated that not a single tanker has loaded crude oil from the United States bound for China since the start of August compared with about 300,000 barrels per day in June and July.
The possibility of China implementing tariffs on U.S. natural gas exports has caused concern about the construction of several facilities for liquefied natural gas (LNG) exports.
As production continues to increase in the U.S., international trade becomes more important to the domestic oil and gas industry especially in Texas.
Alex Mills is the former President of the Texas Alliance of Energy Producers. The opinions expressed are solely of the author.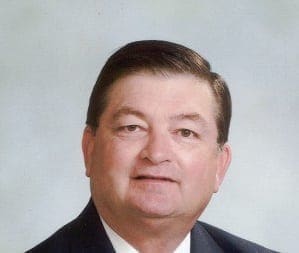 Alex Mills is the former President of the Texas Alliance of Energy Producers. The Alliance is the largest state oil and gas associations in the nation with more than 3,000 members in 305 cities and 28 states.
3 Ways Technology is Going to Shape the Oil and Gas Industry
Free to Download Today
Oil and gas operations are commonly found in remote locations far from company headquarters. Now, it's possible to monitor pump operations, collate and analyze seismic data, and track employees around the world from almost anywhere. Whether employees are in the office or in the field, the internet and related applications enable a greater multidirectional flow of information – and control – than ever before.