Crude oil prices in the U.S. and around the world continued their upward swing this week. U.S. oil prices on the New York Mercantile Exchange broke through the $75 per barrel mark and the $85 mark for Brent traded in London.
News of sharp declines of oil exports from Iran have made many traders fearful of a supply shortage. Iranian exports hit a low level with a decline of about 250,000 barrels per day from August and about 1 million b/d from April. Current exports from Iran are estimated at 1.7 million b/d.
The price differential between Brent and NYMEX has grown to $10, and as much as $15 per barrel for oil produced in the Permian Basin of West Texas because of pipeline bottlenecks creating an oversupply.
Even though the Energy Information Administration (EIA) reported this week a slight increase in crude oil stocks nationwide, it also reported that crude oil inventories at Cushing, Oklahoma have declined significantly. EIA reported an increase of 8 million barrels in U.S. crude oil stocks to 403 million barrels, but noted at Cushing crude oil stocks have declined some 63 million barrels compared to the same period in 2017.
EIA also reported crude oil inventories held at Cushing decreased by more than half since this time last year, recently falling to lows last reached in 2014. As of September 28, crude oil inventories at Cushing were 24.5 million barrels, which is 22.1 million barrels lower than at the start of the year and 21.8 million barrels lower than the hub's five-year (2013–17) average for this time of year, EIA stated.
Cushing is the key collection and storage location for crude oil produced in Texas, Oklahoma and other locations in the Southwest. The level of inventories held at Cushing is a closely watched market indicator, because Cushing is the market hub for West Texas Intermediate (WTI) crude oil and is the physical delivery point for crude oil futures contracts traded on the NYMEX.
"Logistical factors and strong demand for crude oil from both domestic refining and exports markets have contributed to the steep year-over-year decrease," EIA stated. "Because inventories can satisfy either current or future demand, their levels are also sensitive to the relationship between the current price of oil and the expectations of future prices."
In response to robust domestic and international demand for motor gasoline and distillate fuel oil, U.S. refineries have been running at record highs. Refinery operations in the Gulf Coast (PADD 3) and the Midwest—the regions with the most refinery capacity in the country—are largely driving the higher input levels. High refinery runs in PADD 2 and PADD 3 can lower Cushing inventories because the major refining centers in both regions are closely connected to Cushing via large pipelines.
The Gulf Coast, which has more than half of all U.S. refinery capacity, reached a new record input level with four-week average gross refinery inputs of 9.6 million barrels per day (b/d) for the week ending August 31. The Midwest has the second-highest refinery capacity and the four-week average gross refinery inputs reached a record-high 4.1 million b/d for the week ending August 24.
U.S. crude oil exports have increased by 787,000 b/d, or more than 80 percent, from the first half of 2017 to the first half of 2018 and set a new monthly record of 2.2 million b/d in June.
Alex Mills is the former President of the Texas Alliance of Energy Producers. The opinions expressed are solely of the author.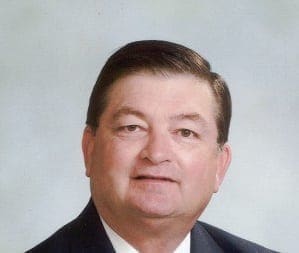 Alex Mills is the former President of the Texas Alliance of Energy Producers. The Alliance is the largest state oil and gas associations in the nation with more than 3,000 members in 305 cities and 28 states.
3 Ways Technology is Going to Shape the Oil and Gas Industry
Free to Download Today
Oil and gas operations are commonly found in remote locations far from company headquarters. Now, it's possible to monitor pump operations, collate and analyze seismic data, and track employees around the world from almost anywhere. Whether employees are in the office or in the field, the internet and related applications enable a greater multidirectional flow of information – and control – than ever before.