The price of crude oil in the United States and internationally is expected to be flat throughout 2019, according to a study by the U.S. Energy Information Administration (EIA) released this week.
EIA forecasts that the Brent crude oil price, the international price traded in London, will average $63 per barrel in 2019 and $62 in 2020, compared with $71 in 2018. EIA expects that West Texas Intermediate (WTI) crude oil prices will average $9 lower than Brent prices in the first half of 2019 before the discount gradually narrows to $4 in the fourth quarter of 2019 and throughout 2020.
Brent closed at $61.64 and WTI closed at $58.36 on Wednesday.
EIA's forecast mirrored other forecasts by banks reported in The Wall Street Journal. "Brent crude, the global oil benchmark, is expected to continue to average over $67 a barrel in 2019, according to a poll of 11 investment banks conducted by the Wall Street Journal. West Texas Intermediate, the US oil standard, is expected to average nearly $60 a barrel this year, the poll showed."
EIA revised down global petroleum and other liquids production growth from its report last month, largely because of downward revisions to the U.S. and the Organization of the Petroleum Exporting Countries (OPEC) supply forecasts. The production forecast was revised down more than the consumption forecast, and as a result, global stock builds are expected to be lower, indicating a relatively tighter market.
"Despite expectations of a tighter market compared with last month's forecast, EIA still expects rising global liquid fuels inventories and OPEC spare capacity to limit upward price pressure," the report stated.
Brent crude oil spot prices averaged $64 in February, up $5 from January and about $1 lower than at the same time last year.
"The price increases likely reflect falling global liquid fuels inventories, which EIA estimates fell by 1.4 million barrels per day (b/d) in February," the report stated.
Crude oil stocks at the major storage facilities at Cushing, Oklahoma increased 4.2 million barrels from the first week in February through March 8, likely putting downward pressure on WTI prices, EIA stated. Midwest gross refinery inputs also fell to an average of 3.5 million b/d for the four weeks ending March 1, which is lower than the five-year (2014–18) average level for that time of year.
EIA forecasts U.S. crude oil production to increase by 1.3 million b/d in 2019, countering a 1.2 million reduction in production by OPEC.
EIA reported U.S. average regular gasoline retail price rose nearly 5 cents from the previous week to $2.47 per gallon on March 11, down nearly 9 cents from the same time last year.
The U.S. average diesel fuel price rose less than 1 cent from the previous week, remaining at $3.08 per gallon on March 11, about 10 cents higher than a year ago.
Alex Mills is the former President of the Texas Alliance of Energy Producers. The opinions expressed are solely of the author.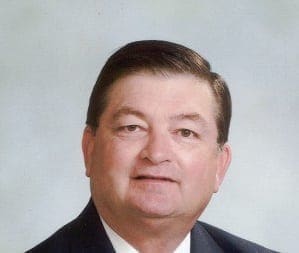 Alex Mills is the former President of the Texas Alliance of Energy Producers. The Alliance is the largest state oil and gas associations in the nation with more than 3,000 members in 305 cities and 28 states.
3 Ways Technology is Going to Shape the Oil and Gas Industry
Free to Download Today
Oil and gas operations are commonly found in remote locations far from company headquarters. Now, it's possible to monitor pump operations, collate and analyze seismic data, and track employees around the world from almost anywhere. Whether employees are in the office or in the field, the internet and related applications enable a greater multidirectional flow of information – and control – than ever before.