Bundled expertise for the digitization of the oil and gas industry
Hamburg/Utrecht – The international software and consulting company for the oil and gas sector, Implico, further expands its leading position in the tank storage market. Implico acquires the Dutch IT solutions provider Brainum. The merger brings together the innovation programs of both companies, especially in the future-looking areas of cloud and digitization.
The acquisition of Utrecht-based Brainum marks a big step in the global growth strategy of Implico. Henceforth, both partners will bundle their competencies. With OpenTAS, Implico offers a particularly feature-rich automation software for tank farms and refineries. In addition, Implico develops the SAP downstream solutions. With QINO, Brainum has a powerful cloud-based terminal management system in its portfolio. After the merger, Brainum will continue to operate autonomously. The acquisition will give Implico better access to the important Benelux market, especially the Netherlands, where numerous oil and gas companies are located.
"The two firms complement each other perfectly," says Tim Hoffmeister, CEO of Implico. "Together with our Dutch colleagues, we will further extend our position as thought leader of digital transformation in downstream. Implico has unique expertise in data communications and web services. Brainum has exceptional knowledge of cloud technologies and tank terminal management. The fusion of this know-how allows for new, future-looking solutions and services."
Martin Keulemans, Managing Director of Brainum, adds: "With Implico as a strong partner by our side, we will proceed on our innovation course. The interest in Brainum is a sign of great appreciation for our team and our work. We are proud and happy to be part of the international Implico family now."
About Implico
The Implico Group optimizes logistics and business processes for oil and gas downstream companies. The international consulting and software company with its headquarters in Hamburg, Germany, has subsidiaries in Malaysia and the USA. Founded in 1983, the company today employs around 200 staff.
Implico provides consulting services, data services and software solutions for the entire supply chain – from forecasting, order entry, dispatching and tour optimization to data collation and invoicing. Leading oil and gas companies all over the world trust in Implico's industry expertise and high-performance IT solutions including OpenTAS, iGOS, and the SAP downstream solutions SAP SDM and SAP RFNO (both available as Business Suite or S/4HANA version).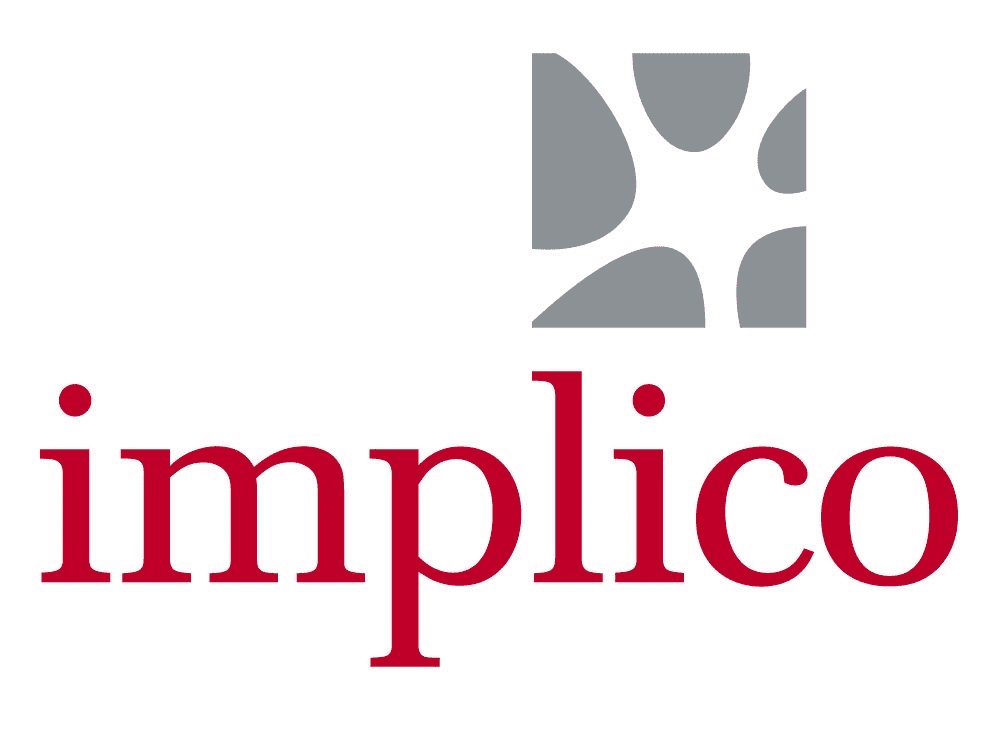 OpenTAS automates the storage and transportation of hydrocarbons for refineries, tank farms, and service station networks. iGOS (Implico Global Operation Services) offers innovative downstream solutions out of the cloud. SAP SDM (Secondary Distribution Management) steers and optimizes the complete order-to-cash process. SAP RFNO (Retail Fuel Network Operations) automates all payment and quantity flows of service station networks.
Implico is a Microsoft Gold Partner, a Software Development Partner of SAP and a member of the Oracle PartnerNetwork. In the field of Terminal Automation Systems, Implico is market leader in Europe, Middle East and Africa (ARC market study 2018). The company has been recognized for its products and services on numerous occasions. It was named, for example, "Best Oil & Gas Software Specialists" in 2017 and received the Tank Storage Award as "Best Terminal Supplier" in 2018.
About Brainum
Brainum is a Dutch company, established in 2007, birthed out of a project with a large Dutch terminal network operator. The Brainum team has more than 12 years of experience in IT solutions for the liquid bulk storage industry.
Described by its customers as 'flexible and agile,' Brainum offers intelligent and sector-specific (cloud) software solutions to help tank terminals have more control and achieve operational and commercial advantage. Its solution QINO is a scalable and flexible (business) solution to automate tank terminal organizations and to deliver the necessary information to optimize their business performance. All functionality is specifically designed and developed for the liquid bulk storage and trading industry.

More than 1500 individuals worldwide use QINO on a daily basis, managing more than 50 terminals. QINO users typically work at the terminal's customer service, operations, customs and finance departments, making important business data available for all stakeholders.
3 Ways Technology is Going to Shape the Oil and Gas Industry
Free to Download Today
Oil and gas operations are commonly found in remote locations far from company headquarters. Now, it's possible to monitor pump operations, collate and analyze seismic data, and track employees around the world from almost anywhere. Whether employees are in the office or in the field, the internet and related applications enable a greater multidirectional flow of information – and control – than ever before.