DALLAS — PakEnergy, LLC (PakEnergy) a leading provider of powerful cloud-based software solutions for the oil and gas industry, announced today it has appointed three strategic hires to the company's leadership team. The company also opened a new office location in the Dallas-Fort Worth region to foster additional collaboration with Texas-based customers and team members.
"We are ushering in an exciting new era at PakEnergy with the addition of these incredible leaders to our team," said Santosh Nanda, chief executive officer. "Bryce, Mandar, and Mark are seasoned executives with proven track records of effectively scaling organizations through rapid growth. They will spearhead our efforts to deliver unparalleled customer experience, drive additional product innovation, sharpen our go-to-market strategies, and accelerate the adoption of our game-changing software solutions."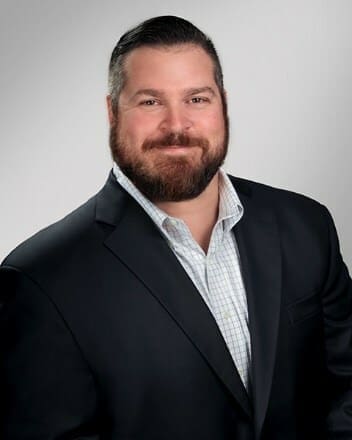 Bryce Bucknell joined the company earlier this year as chief revenue officer (CRO). Known for driving double-digit revenue and EBITDA growth, Mr. Bucknell has demonstrated success in building successful go-to-market strategies and high-performance commercial teams. With over 20 years of military and commercial leadership experience, he has a proven track record of selling business software solutions into both vertical and horizontal markets. Previously, he served as CRO for Hyphen Solutions where he led sales, marketing, client success, and revenue operations. Mr. Bucknell holds an engineering degree from The United States Military Academy (West Point) and a master's in business administration from the University of Notre Dame.
Mandar Sathe will serve as senior vice president of professional services and customer success for PakEnergy and brings over 25 years of experience energizing and scaling results-oriented teams. A customer-focused and metric-driven leader, Mr. Sathe will optimize and standardize processes to ensure a superior customer experience throughout the account lifecycle. He will also help drive engagement programs to foster continual improvement, collaboration, and innovation. Previously, Mr. Sathe was the vice president of enterprise implementations for RealPage, a real estate technology company. Prior to this, he served as senior director of professional services and consulting at Sabre, where he led a global professional services team that delivered mission-critical operations software for airlines. He holds a bachelor's degree in mechanical engineering from Pune University and a master's in computer science and engineering from The University of Texas at Arlington.
Mark Pendleton joins the company as vice president of marketing. Mr. Pendleton has over 20 years of experience delivering successful marketing and demand-generation programs for business-to-business software and technology companies. He recently served as vice president of marketing at Trintech, a cloud-based, financial services software company, where he led global growth marketing and helped the company triple its revenue. Prior to Trintech, Mark was the director of strategic marketing at Wolters Kluwer where he modernized operations to improve performance across multiple lines of business. He holds a bachelor's degree in business economics from the University of Texas and a master's in business administration from Southern Methodist University.
The company has also opened a new office in the Dallas-Fort Worth region. Located in the up-and-coming Hall Park area in Frisco, the new office is adjacent to The Star, the headquarters of the Dallas Cowboys. The facility is easily accessible for both customers and PakEnergy team members and offers a modern, progressive working environment to foster collaboration and innovation.
"This is an exciting time at PakEnergy as we seize the opportunity to hire incredible talent, strategically prepare for significant growth, and drive next-generation technologies to meet customer demand," Mr. Nanda continued. "With the addition of these talented leaders and the new Dallas location, PakEnergy is well positioned to continue providing the most innovative technologies and proactive service to our customers and other stakeholders."
About PakEnergy
PakEnergy LLC offers a comprehensive portfolio of cloud-based software solutions that maximize performance for energy companies. Founded in 1986 as WolfePak Software, the company recently rebranded as PakEnergy to better reflect the full scale of its land, production, transportation, and accounting management platforms. The complementary systems automate complex business processes, reduce operating costs, save time, and increase profitability while providing real-time visibility and powerful reporting, analytics, and decision support systems. Headquartered in Texas, PakEnergy's team of experienced software developers, land and production management experts, and accounting professionals currently serves more than 2,000 customers. For more information or to request product demos, please visit PakEnergy.com.
3 Ways Technology is Going to Shape the Oil and Gas Industry
Free to Download Today
Oil and gas operations are commonly found in remote locations far from company headquarters. Now, it's possible to monitor pump operations, collate and analyze seismic data, and track employees around the world from almost anywhere. Whether employees are in the office or in the field, the internet and related applications enable a greater multidirectional flow of information – and control – than ever before.