Oil production by Saudi Arabia and Russia
Saudi Arabia's extension of its 1 million barrels per day (b/d) production into August has had little to no effect on overall oil prices, with ICE Brent settling at $74.65 per barrel at the end of the day, 35 cents lower than last Friday, Oilprice.com reported on July 4.
"All this indicates that OPEC+'s supply cuts are perceived by the market at large as a bearish signal of suppliers wary of slackening demand, rather than Riyadh cornering the physical market," Oilprice stated.
"Whilst Russia refrained from additional supply cuts, it did promise to cut its crude export by 500,000 b/d, however, the current pace of loadings is already 450,000 b/d lower than May. The only time when Saudi Arabia was producing 9 million b/d or less on a sustainable basis was in peak COVID period in early 2021 and during the Great financial crisis of 2008."
LNG sets record
In 2022, global trade in liquefied natural gas (LNG) set a record high, averaging 51.7 billion cubic feet per day (Bcf/d), a 5% increase compared with 2021, according to data by CEDIGAZ. Liquefaction capacity additions, primarily in the United States, drove growth in global LNG trade. At the same time, increased LNG demand in Europe also contributed to trade growth as LNG continued to displace pipeline natural gas imports from Russia.
Texas Energy Report stated Cheniere Energy Inc's Sabine Pass LNG export facility returned to full production this week after undergoing maintenance, data from Refinitiv showed. The increased production is expected to help third quarter exports of U.S. liquefied natural gas (LNG), which fell in May to 7.66 million tonnes from a record 8.01 million tonnes in April, as plant maintenance curbed some output.
Investors re-looking at petroleum companies?
The first half of 2023 has been tough for oil and gas companies, but some investors are turning bullish on energy stocks. Texas Energy Report notes that out of the S&P 500 index's 11 sectors, analysts are the most optimistic about the energy industry, with the sector earning roughly 60% of buy ratings, according to FactSet. Energy stocks have fallen 7.8% this year, compared to a gain of 14.5% for the S&P 500.
Tesla sets record
Tesla reports it delivered 466,140 Teslas in the second quarter, a record and around 24,000 more than analysts polled by FactSet forecast. Production outpaced deliveries for the fifth consecutive quarter, meaning that Tesla's inventories are still increasing despite better sales. This gives the company a reason to continue finding ways to stimulate additional demand, such as a June offer that any Model 3 ordered before the end of the quarter would come with three months of free charging, the Wall Street Journal reported.
Wind takes a hit
Costly failures at wind turbine manufacturer Siemens Gamesa last month sent shares of the parent company tumbling 37%, and analysts are concerned about wider problems across the industry. Siemens Energy CEO Christian Bruch said "too much had been swept under the carpet" at Siemens Gamesa and that the quality issues were "more severe than [he] thought possible."  The problem involves critical components like bearings and blades.
Alex Mills is the former President of the Texas Alliance of Energy Producers.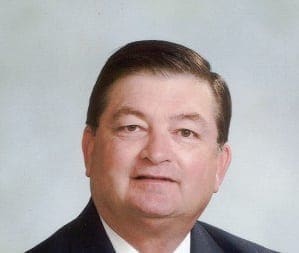 Alex Mills is the former President of the Texas Alliance of Energy Producers. The Alliance is the largest state oil and gas associations in the nation with more than 3,000 members in 305 cities and 28 states.
3 Ways Technology is Going to Shape the Oil and Gas Industry
Free to Download Today
Oil and gas operations are commonly found in remote locations far from company headquarters. Now, it's possible to monitor pump operations, collate and analyze seismic data, and track employees around the world from almost anywhere. Whether employees are in the office or in the field, the internet and related applications enable a greater multidirectional flow of information – and control – than ever before.