Last week officials from Saudi Arabia and Russia announced they may seek a change in their current policy to limit oil production and exports.
This week the Energy Information Administration (EIA) released data stating that the reduction in production has reduced inventories. The new was anticipated because inventories had been declining worldwide and in U.S. since 2017.
During the period of oversupply from 2014 to 2017oil prices declined from $100 to $26 in the U.S., but began rising throughout 2017 and 2018 reaching $70 per barrel on the New York Mercantile Exchange a few weeks ago.
However, the news of the meeting between the two largest exporters, Saudi Arabia and Russia, quickly spread among speculators who bid the price of crude oil down by 4 percent in a week anticipating an increase in future production creating an increase in inventories.
Saudi Arabia will meet with Kuwait and United Arab Emirates, two other Arab members of the Organization of Petroleum Exporting Countries, to discuss future production policies before the next full meeting of OPEC members on June 22.
"Global petroleum inventories declined through 2017 and the first quarter of 2018, making the end of an extended period of oversupply in global petroleum markets that began before the OPEC November 2016 agreement to cut production," EIA stated.
OPEC members agreed to cut crude oil production by 1.2 million barrels per day compared to October 2016 and to limit total production to 32.5 million barrels per day.
Russia, not a member of OPEC, also agreed to reduce it production about 600,000 barrels per day, bringing the total reduction to 1.8 million barrels per day.
"From January 2017 to April 2018, Organization for Economic Cooperation and Development (OECD) inventories decreased by 234 million barrels," EIA said. "The United States accounted for more than half of the decline, as U.S. crude oil and other liquids inventories decreased by 162 million barrels over that period. By the end of April 2018, both OECD and U.S. inventory levels were lower than the averages for April 2013-April 2017."
EIA forecasts a reversal in tightening global petroleum markets, but it did not state the reasons for its prediction. However, EIA pointed out uncertainty about future global oil market balances ranging from U.S. sanctions on Iran and Venezuela, both members of OPEC.
Also, EIA noted that inventories should remain "close to their previous five-year average levels through 2019."
OPEC's current policy on production is effective until the end of 2018 unless revised at the June meeting.
Alex Mills is the former President of the Texas Alliance of Energy Producers. Opinions expressed are solely of the author.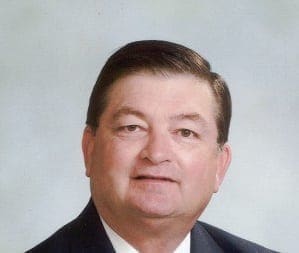 Alex Mills is the former President of the Texas Alliance of Energy Producers. The Alliance is the largest state oil and gas associations in the nation with more than 3,000 members in 305 cities and 28 states.
3 Ways Technology is Going to Shape the Oil and Gas Industry
Free to Download Today
Oil and gas operations are commonly found in remote locations far from company headquarters. Now, it's possible to monitor pump operations, collate and analyze seismic data, and track employees around the world from almost anywhere. Whether employees are in the office or in the field, the internet and related applications enable a greater multidirectional flow of information – and control – than ever before.