While working with agencies on the state and local levels, bp publicized it is still in the process of determining when the Whiting Refinery can restart after suffering a recent fire. Touted as the Midwest's largest refinery, 440,000 potential barrels of crude coil can be produced in one day, which contributes to the 95.4 percent run capacity of the PADD 2 region where it is located. The region's most excellent capacity utilization has been tagged at 3.997 million barrels of crude daily.
Knocking out boilers and electrical utilities, the Whiting Refinery fire began in a single electrical line. It then waged a path to the cooling water system. Units fell offline by the loss of electrical system capabilities.
The Whiting Refinery reflects staggering statistics indicating its loss time will be felt. While the refinery can produce up to 10 million gallons of gasoline, it also manages four million gallons of diesel. As a jet fuel producer, it is responsible for two million gallons per day. According to Whiting documentation, it supports the travel of seven million vehicles.
While consumers have enjoyed a fuel price decent, Whiting's downtime could add pressure to the market and influence an increase in costs. bp remains committed to bringing Whiting back online to deflect potential increases. It has even released news that it will be exiting its holdings in the bp Husky Toledo Refinery, which produces 160,000 barrels daily. This would allow for a more robust focus on the Whiting Refinery and its Cherry Point facility.
bp initiated the restart process by first bringing online crude distillation units, known as CDUs. Sources indicate that these units break down crude into feedstocks, which are then used to engineer lubricants, motor fuels, and plastics. Whiting contains three CDUs, but the startup sequence was unclear. bp's restart plan included a thorough approach to bringing the facility online by engaging its fuel production units, which provides for one of two gasoline-producing FCCs, or fluidic catalytic crackers.
With a detailed process and a pressuring demand to regain operation, bp called nearly the entire refinery employee pool to work to assist in restoring production after the fire. The EPA offered assistance by halting regulations for selling winter-grade gasoline during summer. By continuing this initiative through the middle of September, the fuel supply for Indiana, Illinois, Michigan, and Wisconsin is expected to increase.
"We are continuing to work around the clock to bring the plant back to normal operations," said bp spokesperson Christina Audisho in an initial statement emailed after the fire.
The Whiting Refinery commands excellent importance and relevance with its contribution to the oil and gas industry. bp recognized the potential and released a 14 billion dollar modernization project of the facility in 2015. State-of-the-art equipment replaced that which was old and less efficient. Its Pipestill 12 unit received a coker upgrade, enabling it to manage heavier grades of crude oil like the Western Canadian Select. This, in turn, led to energy security in the Midwest region due in large part to Whiting's ability to accept those heavier crudes. Whiting's contribution and significance currently fuel its restoration to full service.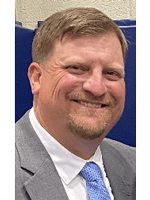 Nick Vaccaro is a freelance writer and photographer. In addition to providing technical writing services, he is an HSE consultant in the oil and gas industry with twelve years of experience. Vaccaro also contributes to SHALE Oil and Gas Business Magazine, American Oil and Gas Investor, Oil and Gas Investor, Energies Magazine and Louisiana Sportsman Magazine. He has a BA in photojournalism from Loyola University and resides in the New Orleans area. Vaccaro can be reached at 985-966-0957 or nav@vaccarogroupllc.com. 
3 Ways Technology is Going to Shape the Oil and Gas Industry
Free to Download Today
Oil and gas operations are commonly found in remote locations far from company headquarters. Now, it's possible to monitor pump operations, collate and analyze seismic data, and track employees around the world from almost anywhere. Whether employees are in the office or in the field, the internet and related applications enable a greater multidirectional flow of information – and control – than ever before.