Electric vehicles (EVs) have been a growing market for automakers, but they had slow growth last year, according to a new study released by the Energy Information Administration (EIA).
EIA reported "limited growth" of EV sales in 2017, citing relatively low gasoline prices, increased fuel economy of gasoline vehicles, limited charging infrastructure and higher prices for EV compared to gasoline cars.
Some electric cars retail between $30,000 and $40,000. The new Tesla Model 3 2019 model will cost $35,000 to $45,000 while its current Model S sells for $74,500 and up, according to Tesla's web page. The new Chevy Bolt EV price begins at $37,495. Some smaller autos, such as the Ford Fusion or Toyota Prius, retail around $25,000.
Some companies offer SUVs with battery power coupled with a gasoline engine. Range Rover PHEV offers a 296 horsepower (HP) gas engine with 102 HP electric motor for around $95,000.
The federal government offers an income tax credit of $2,500 to $7,500 based on the size of the battery for battery-electric and plug-in hybrid passenger cars.  For more details, go to FuelEconomy.gov and click on Tax Credits for Electric Vehicles.
The U.S. Department of Transportation conducted it National Household Travel Survey in 2017 and found that two-thirds of the buyers of electric vehicles had incomes more than$100,000. Households with annual incomes lower than $25,000 account for about 16 percent of all households but about 3 percent of households owning electric vehicles, according to the EIA report.
Another big issues is Range Anxiety! That's the short way of saying "the fear of running out of electricity between Sweetwater and Big Spring," or anywhere else. The less expensive electric cars only have a range of about 100 to 200 miles under ideal driving conditions. Tesla claims its new Model 3 has a range of 220 to 310 miles, and the new Chevy Bolt EV can do 238 miles before recharge.
Recharging takes into consideration a variety of factors such as where to recharge on road trips, time it takes to recharge, and even the weather because battery life is shorter in cold weather, which would be a major consideration especially in the northern half of the U.S.
Consumers have fewer choices in EV than in gasoline powered vehicles, but the market is growing. EIA stated the number of available models has increased from 58 to 95. There is competition among the smaller EVs. Fewer choices exist for larger automobiles, mini-vans and SUVs.
Manufacturers have taken away consumers' fear of experiencing addition costs for replacing the battery with warranties of 8 years or 100,000 miles, whichever comes first.
The major advantages of EVs include reduction in fuel cost, quieter ride and reduced emissions.
Tesla says it costs about $540 per year in electricity to recharge its Model S driven 15,000 based on average electricity cost of 12 cents per kilowatt hour.
One report from autoguide.com said owners who love EV are impressed with the acceleration and handling, but others found them too small with little cargo room.
Alex Mills is the former President of the Texas Alliance of Energy Producers. The opinions expressed are solely of the author.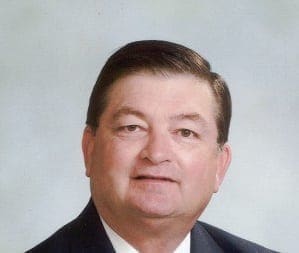 Alex Mills is the former President of the Texas Alliance of Energy Producers. The Alliance is the largest state oil and gas associations in the nation with more than 3,000 members in 305 cities and 28 states.
3 Ways Technology is Going to Shape the Oil and Gas Industry
Free to Download Today
Oil and gas operations are commonly found in remote locations far from company headquarters. Now, it's possible to monitor pump operations, collate and analyze seismic data, and track employees around the world from almost anywhere. Whether employees are in the office or in the field, the internet and related applications enable a greater multidirectional flow of information – and control – than ever before.