Crowned the most prominent US oil company, ExxonMobil has refrained from leading the pack in US shale development. Instead, the company has followed its own path that has proven successful over the years, but when it does step into the world of mergers and acquisitions, it makes waves. While Exxon's merger with Mobil in 1999 was one for the record books, it recently made history again. ExxonMobil recently agreed to purchase Pioneer Natural Resources, the largest Permian Basin producer with 850,000 net acres, for $59.5 billion.
With a hold of 570,000 net acres spanning the Delaware and Midland Basins already, the Pioneer acquisition will enable Exxon to more than double its Permian production, equaling 1.3 million barrels of oil daily.
"Pioneer is a clear leader in the Permian with a unique asset base and people with deep industry knowledge. The combined capabilities of our two companies will provide long-term value creation well above what either company is capable of doing on a standalone basis," said ExxonMobil CEO Darren Woods.
Exxon's acquisition of Pioneer touts more than just an increase in assets. It additionally signifies the company's belief that the domestic energy policy will survive interference and redirection from the Biden administration.
"We're doubling down on our organizations and capabilities," said Darren Woods, ExxonMobil's chief executive. The combined company would generate value "well in excess of what either company is capable of doing on a standalone basis," he added.
With its record of approximately 13 million barrels of oil a day, industry growth slowed in recent years. Many oil and gas companies have consolidated, and while oil prices have increased in response to Russia's invasion of Ukraine, new drilling locations still need to be expanded. The Pioneer acquisition highlights that buying an oil producer could prove more economically feasible than drilling in recent areas.
With such a high demand for product, Exxon sought to respond by acquiring Pioneer to supply its refining and petrochemical assets needing increasing volumes of gas for conversion into gasoline, diesel, plastics, LNG, and other chemicals and products. Since Pioneer has been the Permian powerhouse, most of Exxon's gas will come from the Lonestar state. This comes just in time as Exxon's $10 billion Golden Pass terminal straddling the Texas-Louisiana border will export LNG next year.
"In the early days of the fracking revolution, Big Oil wasn't especially interested in going into the Permian or other shale plays," said Bernard Weinstein, an economist at Southern Methodist University in Dallas. "They were more interested in deepwater drilling and working off the coast of Africa. That's really changed."
Pioneer has long been a Wall Street favorite, having seized the shale drilling boom primarily due to the foresight of Scott Sheffield, the company's chief executive. While maneuvering Pioneer out of Alaska and other areas failing to meet company objectives, funds were directed at low-price investing in the Permian. As the pandemic sought to disrupt everyday life, Pioneer became the most extensive domestic driller with production costs that avoided breaking the bank. Sheffield voiced his support of the recent Exxon-Pioneer deal, welcoming increased efficiency in the combined Permian acreage.
"Our shareholders and our employees will be better positioned for long-term success," said Sheffield, retiring at the end of 2023.
While the deal certainly marks a win of activity uptick in fossil fuel production, Exxon remains committed to developing new business in carbon capture and storage projects. It further ensures the public that the fossil fuel demand can be met safely and responsibly.
"As long as the world needs oil and gas," said Woods in a call with reporters. He added that Exxon and Pioneer will work to "have the most efficient, effective and responsible" operations.
Environmentalists remain a critical and announced concern even with its reassurance of planetary preservation.
"Exxon should be moving toward clean energy like solar and wind," said Dan Becker, director of the safe climate transport campaign at the Center for Biological Diversity. "Instead, they are doubling down on dirty oil and production in the Permian, which is draining the limited water supplies in the area."
No matter the viewpoints levied by opposing sides to the fossil fuel debate, Exxon will move forward with its attention directed at Permian activity. With its $56 billion record profits earned last year, the company finds itself in a great place, having the cash to invest in Pioneer's undeveloped fields, which would significantly increase its production.
Pioneer shareholders see a future of big rewards as well with the promise of receiving 2.32 shares of Exxon stock for each of their Pioneer shares when the deal closes. With no critical regulatory issues anticipated, the deal could close early next year.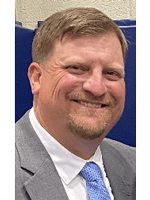 Nick Vaccaro is a freelance writer and photographer. In addition to providing technical writing services, he is an HSE consultant in the oil and gas industry with twelve years of experience. Vaccaro also contributes to SHALE Oil and Gas Business Magazine, American Oil and Gas Investor, Oil and Gas Investor, Energies Magazine and Louisiana Sportsman Magazine. He has a BA in photojournalism from Loyola University and resides in the New Orleans area. Vaccaro can be reached at 985-966-0957 or nav@vaccarogroupllc.com. 
3 Ways Technology is Going to Shape the Oil and Gas Industry
Free to Download Today
Oil and gas operations are commonly found in remote locations far from company headquarters. Now, it's possible to monitor pump operations, collate and analyze seismic data, and track employees around the world from almost anywhere. Whether employees are in the office or in the field, the internet and related applications enable a greater multidirectional flow of information – and control – than ever before.