Global Technology Forum are pleased to confirm the Projects Director, Pemex Industrial Transformation, will be giving the keynote presentation at the LARTC 5th Annual meeting on 5-6th October, Mexico City.
Make the connections that will advance your business in Mexico
As the only event dedicated to developing Latin America's downstream industry, LARTC is the ideal opportunity to have these questions answered and many more! Don't miss out on:
Keynote from the Projects Director, PEMEX Industrial Transformation
Understanding how to plan and execute new downstream projects from Yali Reyes Veya, Project Director, Pemex
Learning how to partner with Pemex from joint case studies with Fluor and Haldor Topsoe on implementing HDT technology and revamping the Miguel Hidalgo refinery
Meeting with a big delegation of about 30 – 40  senior executives from across Pemex Industrial Transformation at speed networking sessions
Contact us on marketing@gtforum.com if you want to book or if you'd like to see the brochure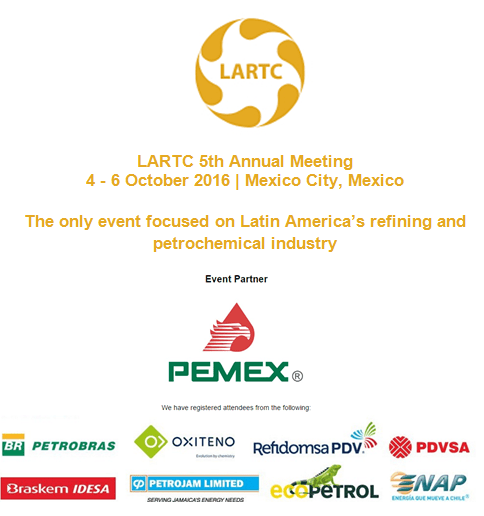 Subscribe to OILMAN Today, our industry newsletter covering oil and gas business news, events, information and trends shaping the market, delivered to your inbox.