The benefit, celebrating the artist residency program's 40th Anniversary, will also include remarks by former Secretary of State and Exxon Chairman and CEO Rex Tillerson
HOUSTON, TEXAS — Ucross, a renowned artist residency program, has announced the Houston Gala & Benefit, to be held November 2 in Houston, Texas. The event will celebrate the 40th anniversary of the nonprofit organization and honor the legacy of its founder, the late Raymond Plank — World War II bomber pilot, business leader, philanthropist and co-founder and longtime CEO of Apache Corporation — through the presentation of the 2023 Raymond Plank Award for Visionary Leadership to Scott D. Sheffield, CEO of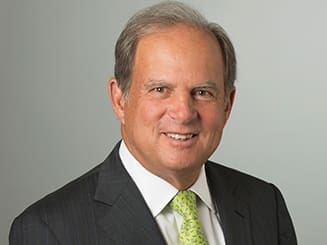 Pioneer Natural Resources. Sheffield will be introduced by former US Secretary of State and Chairman and CEO of Exxon Rex Tillerson, who was the inaugural recipient of the Raymond Plank Award for Visionary Leadership at a Ucross benefit in Houston in 2019.
Plank's legendary independence, business acumen, entrepreneurial vision and generosity inspired, empowered and supported generations of artists and business leaders to boldly pursue their own visions. The Raymond Plank Award for Visionary Leadership was designed to honor and celebrate business leaders, philanthropists and innovators who have forged their own path and had an enduring impact on business, the arts or land stewardship.
"Nothing exemplifies Scott's visionary leadership more than his foresight and commitment to unlocking the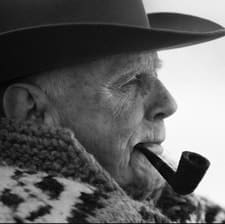 enormous potential of the Permian Basin Region, which provides the United States and the world with much-needed energy," said Ucross Trustee Steve Farris of Boerne, Texas, former Chairman and CEO of Apache.
"We are thrilled to honor Scott Sheffield for his innovative leadership and contributions to the oil and gas
industry," agreed Ucross Trustee Roger Plank of Houston, Texas, Founder and Chairman of Apex International Energy, former President and CCO of Apache Corporation and son of Raymond Plank. "My father would be pleased to see his legacy live on and celebrated in this way."
Roger and his wife, Connie Plank, will co-chair the Houston Gala & Benefit with Steve and Vicki Farris.
Raymond Plank founded Ucross Foundation to foster the creative spirit by providing artists with uninterrupted time, studio space, living accommodations and the experience of the majestic High Plains, while serving as responsible stewards of its historic 20,000-acre ranch in northern Wyoming.
Since welcoming its first artists in 1983, Ucross has developed into one of the most respected artist communities in the nation and supported more than 2,600 artists, including Pulitzer Prize winners, Tony Award winners, National Book Award winners and Academy Award winners, among dozens of additional acclaimed visual artists, writers, composers and choreographers.
The Houston Gala & Benefit, to be held at The Revaire in Houston, will transport attendees to Ucross's stunning ranch overlooking the Bighorn Mountains in northern Wyoming. Ucross alumnus Seth Tummins of Waverly, Tennessee, will create an oil painting live throughout the evening, which will feature performances
by Ucross alumna Kate Schutt of New York, New York; Ucross alumna Sarah Sample of Sheridan, Wyoming; and Alley Theatre performer Susan Koozin of Houston, Texas. Among its other national organizations, Ucross partners with the Alley, as well as the Houston Ballet, the University of Houston's Creative Writing Program and Shepherd School of Music at Rice University.
"Having worked alongside Raymond Plank for over 50 years, I was able to observe firsthand not only his strategic vision, but also his commitment to giving back to organizations such as Ucross, the Fund For Teachers, the Plank Stewardship Initiative and others," said Jim Nelson, Ucross chairman and founding trustee. "It is an honor for me to welcome so many friends, donors and partners to celebrate Raymond's vision of Ucross 40 years ago and commit to supporting our next 40 years."
More information about the Houston Gala & Benefit is available at ucross.org.
3 Ways Technology is Going to Shape the Oil and Gas Industry
Free to Download Today
Oil and gas operations are commonly found in remote locations far from company headquarters. Now, it's possible to monitor pump operations, collate and analyze seismic data, and track employees around the world from almost anywhere. Whether employees are in the office or in the field, the internet and related applications enable a greater multidirectional flow of information – and control – than ever before.