Crude oil has been a major player in the geopolitical and economic viability of countries for decades.
As far back as World War II, British Prime Minister Winston Churchill said the Allies floated to victory on a sea of oil produced in the U.S.
In the 1970s, some Middle Eastern countries, who were members of OPEC, used the "oil weapon" against the U.S. during two embargoes of crude oil.
Later, some believe Iraq's invasion of Kuwait was primarily over crude oil, which resulted in the military action by the U.S. against Iraq.
Even today the U.S. is involved in military action against terrorists financed partially by oil sales around the world.
Many countries that rely on crude oil to fund their activities face critical political and economic challenges especially in times of low oil prices.  Iraq's new government is in turmoil, Nigeria faces disruptions of oil production and exports from rebel attacks, militias are fighting in Libya, Iran faces future U.S. sanctions, and Venezuela's economy is on the edge of collapse.
All these countries are members of OPEC, the oil cartel that sets production quotas in hopes of maintaining some sort of order in sorting out the worldwide demand of oil and how they will allocation production.
Last week OPEC and some non-OPEC producers, which includes Russia, one of the largest oil exporters, agreed to extend oil export reductions by 1.8 million barrels per day until the end of 2018.
OPEC and others have learned the truths about the law of supply and demand. If they produce more oil than is required to meet demand, prices will decline, which is exactly what happened in 2014.
The decline in oil prices around the world created serious economic damage to many countries especially Venezuela.
Venezuela's troubles include its inability to make payments toward the $120 billion worth of debt owed to foreign lenders and bondholders.
Venezuelan President Nicolás Maduro has announced that he will be introducing a digital currency, called the "petro," in a desperate bid to dodge strict US sanctions. But analysts are skeptical the move will fix the country's ailing economy.
The "petro" is a kind of virtual money that uses cryptography, a complex process of encoding data, to keep transactions secure from outside parties — like foreign governments looking to impose sanctions.
Venezuela's official currency, the bolivar, has lost almost all of its value against the U.S. dollar this year, and the "petro" currency has serious credibility issues. Previous actions by the Venezuelan government have made investors cautious because of corruption and a lack of transparency.
Even though crude oil prices have increased this year, countries like Venezuela will face difficult economic and political issues.
Alex Mills is the former President of the Texas Alliance of Energy Producers.  The opinions expressed are solely of the author.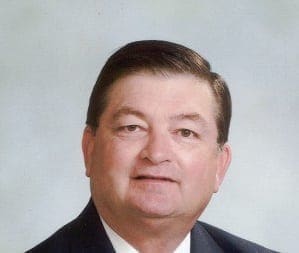 Alex Mills is the former President of the Texas Alliance of Energy Producers. The Alliance is the largest state oil and gas associations in the nation with more than 3,000 members in 305 cities and 28 states.
3 Ways Technology is Going to Shape the Oil and Gas Industry
Free to Download Today
Oil and gas operations are commonly found in remote locations far from company headquarters. Now, it's possible to monitor pump operations, collate and analyze seismic data, and track employees around the world from almost anywhere. Whether employees are in the office or in the field, the internet and related applications enable a greater multidirectional flow of information – and control – than ever before.