Crude oil prices stabilized in 2017 reversing a decrease in activity that began in November 2014.
The Organization of Petroleum Exporting Countries, better known as OPEC, and some other oil-producing countries, such as Russia, agreed to cut oil exports by 1.8 million barrels per day (b/d).  The decline in exports and a rise in demand worldwide were key factors in reducing crude oil stockpiles, which was a significant factor in prices in the $50 to $60 range.
These worldwide events affected the oil and gas industry in Texas as drilling and production increased dramatically, according to the Texas Petro Index, which rose from 149 to 183.2, a 23% increase.
Drilling permits issued by the Texas Railroad Commission (RRC) increase 63 percent from 6,431 in October 2016 to 10,528 in October 2017.
The number of drilling rigs actively drilling in Texas rose 88 percent from 226 to 426, according to the Baker Hughes Rig Count.
Texas oil production in October jumped to just over 3.5 million b/d an increase of 11 percent over October 2016.
Even employment in the oil and gas industry in Texas has increased 17 percent this year, according to TPI.
The Wall Street Journal reported that oil prices kicked off the year on a high note.
"Investors piled into bets on rising crude prices, building a record net bullish position in U.S. crude futures in February," reporter Alison Side stated.
Early hopes faded, however, as stockpiles in the U.S. increased before the OPEC cuts went into effect.
"Investors eventually came around again as stockpiles began to drop.  In the U.S., about 100 million barrels have been pulled from storage tanks since the end of the first quarter," the story stated.
Supplies tightened and prices rose.
The year will end as the industry recovers from two very tough years, and there are many positive signs for 2018.  Rising worldwide demand and declining stockpiles are key indicators of price stability.
Alex Mills is the former President of the Texas Alliance of Energy Producers.  The opinions expressed are solely of the author.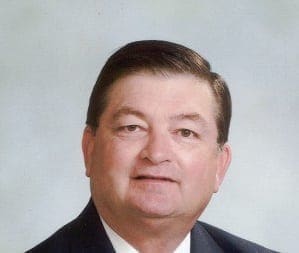 Alex Mills is the former President of the Texas Alliance of Energy Producers. The Alliance is the largest state oil and gas associations in the nation with more than 3,000 members in 305 cities and 28 states.
3 Ways Technology is Going to Shape the Oil and Gas Industry
Free to Download Today
Oil and gas operations are commonly found in remote locations far from company headquarters. Now, it's possible to monitor pump operations, collate and analyze seismic data, and track employees around the world from almost anywhere. Whether employees are in the office or in the field, the internet and related applications enable a greater multidirectional flow of information – and control – than ever before.