Demand for crude oil and natural gas surged last week, causing price increases for both commodities.
Crude oil futures for February delivery on the NYMEX closed on Wednesday at $61.63 per barrel, the highest since June 2015, on news of strong demand created by increases in the economies in the U.S. and Germany, cold weather in the U.S., and political unrest in Iran.
Natural gas prices also rose dramatically primarily because of increased demand caused by very frigid temperatures.
The American Petroleum Institute reported U.S. oil inventories fell by 5 million barrels in the week to Dec. 29. The API said distillate stocks rose by 4.3 million barrels.
U.S. heating oil futures increased on the back of the cold weather hitting a large swathe of the US. Cold weather on the East Coast has drawn a number of tankers carrying diesel and heating oil from Europe, reversing a traditional trade route.
In addition to the cold weather, strong economic data are reasons that demand is increasing.
Also, protests in Iran have caused concern among oil traders that oil supplies from Iran could be reduced, adding additional pressure on crude oil supplies worldwide.
Meanwhile, oil production in the U.S. increase 16 percent in 2017 to 9.75 million barrels per day, which is close to the record set in 1971 of 9.8 million barrels per day.
The cold weather this week from the Midwest to New England caused record consumption of natural gas and rising prices on the futures markets.
To keep America warm, power plants are burning a record amount of natural gas, a reported 143 billion cubic feet (Bcf) per day on Wednesday. By comparison, during the Polar Vortex in 2014 consumption averaged 125 Bcf per day.
In Boston, natural gas prices on the futures markets escalated to as much as $35 per MMBtu. Pricing at the more liquid Henry Hub in Louisiana is up by a third in recent weeks to around $3.50 per MMBtu.
Demand for natural gas has increased in recent years in the Midwest and Northeast have increased primarily because supplies have increased due to development of natural gas from shale in Ohio, West Virginia and Pennsylvania, called the Marcellus Shale.
However, environmental groups and some state officials have delayed, and in some cases prohibited, the construction of pipelines and processing plants needed to get natural gas to consumers in the Northeast.
Two utilities, Eversource and National Grid, recently withdrew their plan for a $3 billion pipeline that would bring cheap gas to New England because there wasn't enough political support for getting ratepayers to foot the bill.
New England's power usage last week was 33 percent oil, 27 percent nuclear, 24 percent natural gas, 5 percent hydro, 4 percent coal and 7 percent renewable, of which 80 percent comes from burning wood and trash and just 1 percent coming from solar.
Alex Mills is the former President of the Texas Alliance of Energy Producers.  The opinions expressed are solely of the author.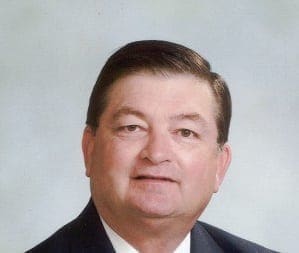 Alex Mills is the former President of the Texas Alliance of Energy Producers. The Alliance is the largest state oil and gas associations in the nation with more than 3,000 members in 305 cities and 28 states.
3 Ways Technology is Going to Shape the Oil and Gas Industry
Free to Download Today
Oil and gas operations are commonly found in remote locations far from company headquarters. Now, it's possible to monitor pump operations, collate and analyze seismic data, and track employees around the world from almost anywhere. Whether employees are in the office or in the field, the internet and related applications enable a greater multidirectional flow of information – and control – than ever before.